CROWDFUNDING GERMANY
Marktplatz für Eigenkapitalbeteiligungen | Bergfürst
Aktuelles, Newsticker - Das Kompetenzzentrum Kultur- und Kreativwirtschaft des Bundes hatte am Freitag zur Veranstaltung "Kreativ arbeiten. Mit Perspektiven!" im Rahmen der come 2012 (Fachmesse der Coburger Kreativwirtschaft) geladen. In sechs verschiedenen Impulsräumen wurden dabei aktuelle Themen der Kultur- und Kreativwirtschaft diskutiert: von Finanzierung, über Vernetzung, Marktzugänge, Akquise bis hin zu "Kreativen Regionen" und Design Thinking Methoden.
Top German Crowdsourcers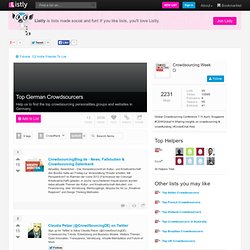 Kreative Finanzierung für kreative Projekte Eine Plattform für Künstler, Filmemacher, Musiker, Fotografen, Aktivisten, Veranstalter, Designer, Autoren, Illustratoren, Kuratoren, Entdecker, Erfinder, Performer … Inkubato macht aussergewöhnliche Ideen, Aktionen und Vorhaben bekannt, damit sie realisiert werden können. Wie das geht?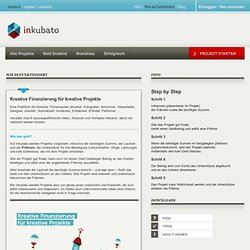 How it works | INKUBATO
Crowdfunding on the Rise in Germany
In the Anglo-American world, crowdfunding is already established as an alternative form of fundraising. Yet in Germany, Austria and Switzerland, crowdfunding is also increasing its volume. A dozen crowdfunding platforms have been launched to cater to the needs of the German-speaking creative industry and technology start-ups.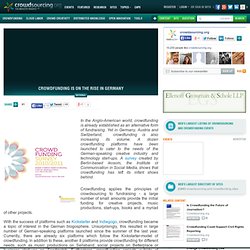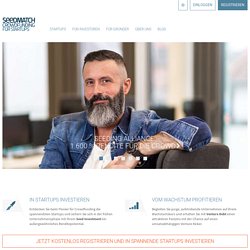 Der Investmentfokus von Seedmatch liegt auf skalierbaren Geschäftsmodellen und Innovationen aus den Bereichen B2C und Nachhaltigkeit. Wir lieben First Mover, Game Changer und neue Crowdsourcing-Konzepte. Sie sind Gründer eines Startups mit einem fertigen, ausgereiften Konzept mit deutlichen Alleinstellungsmerkmalen und idealerweise auch schon ersten Kunden, welches die Crowd begeistern kann? Dann informieren Sie sich jetzt näher zum Crowdfunding bei Seedmatch und stellen Sie sich und Ihr Konzept vor! So starten Sie ein Crowdfunding bei Seedmatch >>