Crochet & Knitting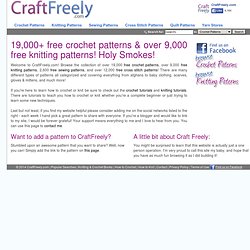 Welcome to CraftFreely.com! Browse the collection of over 19,000 free crochet patterns, over 9,000 free knitting patterns, 2,600 free sewing patterns, and over 12,000 free cross stitch patterns! There are many different types of patterns all categorized and covering everything from afghans to baby clothing, scarves, gloves & mittens, and much more! If you're here to learn how to crochet or knit be sure to check out the crochet tutorials and knitting tutorials. There are tutorials to teach you how to crochet or knit whether you're a complete beginner or just trying to learn some new techniques.
Free Crochet Patterns (19,000+) and over 9,000 Free Knitting Patterns
Featured Valley Yarns® View all Valley Yarns® Madelinetosh Tosh Merino Light $20.99 Content: Washable Wool & Wool Blends Care: Machine Wash Gentle Cold, Dry Flat Weight/Yardage: 100g/420yds Gauge: 7 - 8 Sale Item Cascade Yarns 220$8.00$5.59 Content: Wool & Wool Blends Care: Hand Wash Weight/Yardage: 100g/220yds Gauge: 4 - 5 Sale Item Cascade Yarns 220 Superwash$10.50$7.39 Content: Washable Wool & Wool Blends Care: Machine Wash Regular Weight/Yardage: 100g/220yd Gauge: 4 - 5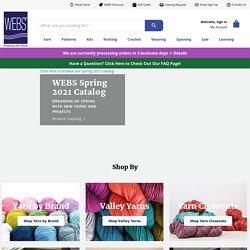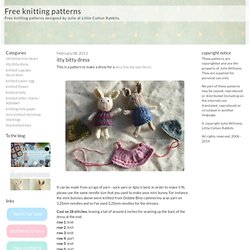 I knit this stocking flat A) because I don't enjoy knitting in the round andB) because I think it gives greater flexibility in working fairisle and other intarsia designs. I tend to work it on double pointed needles because during heel shaping you need to switch from working one side to the other. You can knit it on regular needles but slide the work across onto a second needle at appropriate time. Apart from the stocking top it is worked in stocking stitch (knit on right side and purl on reverse) Materials:oddments of yarn.
Free knitting patterns