Illustrator
Blending Gradients in Illustrator. Adobe Illustrator Tutorials - Best Of - Smashing Magazine. Advertisement Over years Adobe Illustrator has become the standard application when it comes to illustration design.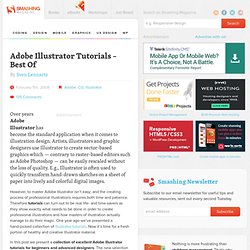 Artists, illustrators and graphic designers use Illustrator to create vector-based graphics which — contrary to raster-based editors such as Adobe Photoshop — can be easily rescaled without the loss of quality. Creating a crazy cool logo. I'm a huge fan of typography and logo design, even though I havent worked on too many logo design projects I had the opportunity to express my love on a few, but at the same time, very pleasant ID projects.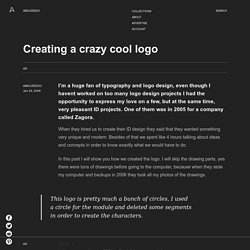 One of them was in 2005 for a company called Zagora. When they hired us to create their ID design they said that they wanted something very unique and modern. Adobe Illustrator and vector tutorials, from beginner to advanced. Make Watercolor and Marker Style Portraits with Illustrator. With this tutorial, we are going to work through ways of creating digital portrait illustrations that have a unique and somewhat tactile feel of marker and watercolor.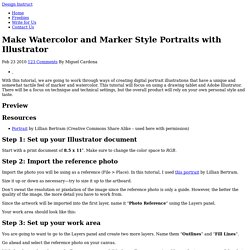 This tutorial will focus on using a drawing tablet and Adobe Illustrator. There will be a focus on technique and technical settings, but the overall product will rely on your own personal style and taste. Preview. Complex Circular Design Techniques  Complex Circular Design Techniques If our freebies have benefited you personally or have helped you earn a profit please consider donating via paypal.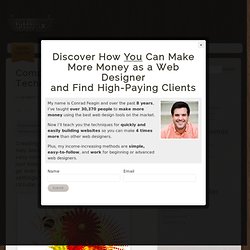 Donate Now Creating intricate circular designs and patterns may look difficult because the shapes can be very complicated, but you will be surprised at just how easy making these shapes can be. I will go over some neat tricks, tools, techniques, and settings that will have you pumping out perfect circular designs in no time using Illustrator. This tutorial is split into 2 sections: The Rotate Tool, and a Custom Pattern Brush.
---