Creative SEO
This team pearltrees is dedicated to all-things-SEO, with a focus on original views and controversial approaches. Creative thinking first! Patrice Apr 13
An interesting story today from Nieman Journalism Lab, pointing to the dangers of URL spoofing. The danger, according to Neiman's Andrew Phelps, stems from the fact that many news organizations include the text of headlines in their URLs in order to improve SEO. In many cases, the headline text is superfluous, and the URL works just fine without it.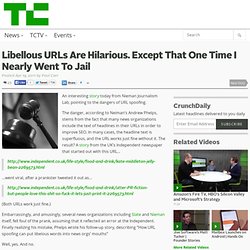 Libellous URLs Are Hilarious. Except That One Time I Nearly Went To Jail
Webspam content violations
Webmaster Guidelines (God's voice !)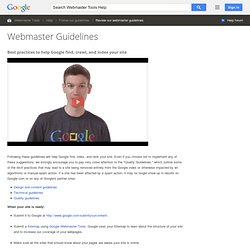 I've never been as irritated with SEO buzzwords as I am now.
Please Exit The Link Building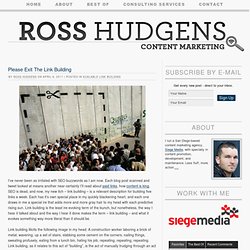 Lessons Learned at SMX West: Google?s Farmer/Panda Update, White Hat Cloaking, And Link Building
An amazing amount of great information came out of SMX West this week. Below is a summary of some of what I found to be the most actionable and useful.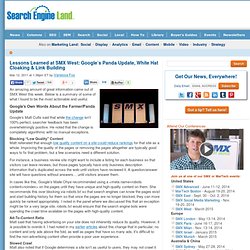 Is Product Iteration Always The Best Answer? A look at Mahalo 4
This article outlines the major changes that Mahalo 4 is founded on and explains why Mahalo is announcing the 4th re-invention of their company.
You might not think this post is about SEO, and indeed it is much more about content farms, startup strategy, and the raise of youtube as a destination site... On the other hand, it might be one of the most amazing SEO post I have ever read by Patrice Apr 15