Creative Education SIMMERING POT
Creative Education SIMMERING POT 2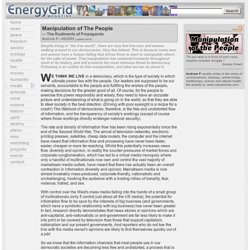 Despite living in "the free world", there are very few free men and women walking around in our democracies. Very few indeed. This is because some men and women have a human failing that drives them to want to manipulate others for the sake of power. That manipulation has enslaved humanity throughout most of its history, and still presents the most ominous threat to democracy. Following is an outline to that manipulation, and what we can do about it.
CASINO EN LIGNE FRANCOPHONE + DE 320 JEUX DE CASINO MACHINES A SOUS ET POKER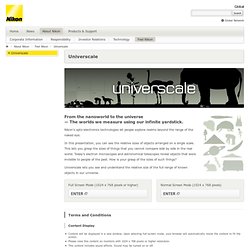 From the nanoworld to the universe — The worlds we measure using our infinite yardstick. Nikon's opto-electronics technologies let people explore realms beyond the range of the naked eye. In this presentation, you can see the relative sizes of objects arranged on a single scale. This lets you grasp the sizes of things that you cannot compare side by side in the real world.
CASINO EN LIGNE FRANCOPHONE + DE 320 JEUX DE CASINO MACHINES A SOUS ET POKER
Micrositio iPad: Recursos Educativos para Tu iPad
Trevor Eissler "Montessori Madness!" - 321 FastDraw
U/MASS Critical and Creative-Graduate Program, U. Massachusetts Boston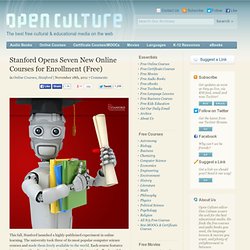 This fall, Stanford launched a highly-publicized experiment in online learning. The university took three of its most popular computer science courses and made them freely available to the world . Each course features interactive video clips; short quizzes that provide instant feedback; and the ability to pose high value questions to Stanford instructors.
What do you want to learn? School of the Future is a project about what a school can be. This un-school will facilitate a model of apprenticeship and collaborative learning that questions what we know and how we learn.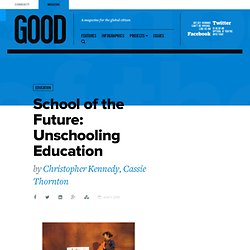 School of the Future: Unschooling Education - Education
Ten years ago, when the Massachusetts Institute of Technology created its OpenCourseWare project, giving free access to college course materials was a revolutionary concept.
MIT Launches Free Interactive Online Learning Platform - Education