Sewing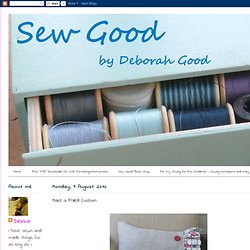 Make this lovely rectangular cushion cover, trimmed with a deep frill of contrasting fabric and three big buttons. It's a very easy project and suitable for those with just a little experience on the sewing machine. I have used a crisp Irish linen for mine, some new chunky buttons and a pretty printed vintage cotton for the frill. Velcro squares, under the buttons, fasten the cover, but you could make buttonholes if you can. Materials required Cut a piece of main fabric 34cm x 100cm (height x length),
Sew Good by Deborah Good: Make a Frilled Cushion
Yarn Along
Freshly Pieced
FREEBIES FOR CRAFTERS
isew.co.uk - the face of sewing in the uk; the place to visit for sewing enthusiasts
morsbags sociable guerilla bagging
About.com: http://www.alternative-windows.com/pillow-cases.htm
Leaving So Soon? Security Alert: You clicked on a link to About.com but are now leaving without viewing any of our content. This may have occurred because a site is using About.com's redirect link to maliciously redirect you to their (non-About.com) web page.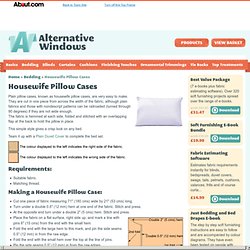 Tutorial — Mitered Corners | Amy's Creative Side
Start with a small mitered corner application to gain confidence in making excellent mitered corners every time! To start gather notions and fabric scraps to practice : My square measures 8 1/2 inches, and the 4 strips are 1 1/2 x 12 inches. Take special note here: when making mitered corners your strip length needs to be much longer than your square, the wider your strip, the more length you need.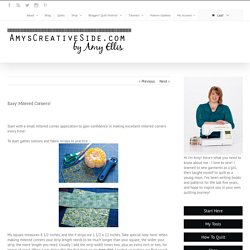 chick chick sewing: Fabric tray tutorial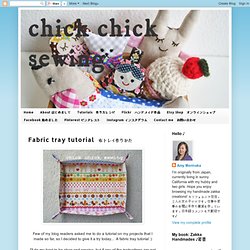 Few of my blog readers asked me to do a tutorial on my projects that I made so far, so I decided to give it a try today... A fabric tray tutorial :) I'll do my best to be clear and precise, but if any of the instructions are not clear enough, just let me know.