Cool Stuff
22 Things You Need To Do While You Have The Chance. 1.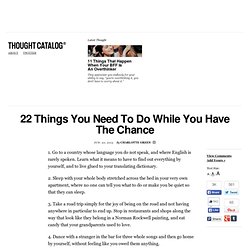 Go to a country whose language you do not speak, and where English is rarely spoken. Learn what it means to have to find out everything by yourself, and to live glued to your translating dictionary. 2.
How To Make Money With A Blog. Hacker Typer. Entropy. Robert Monroe - near-death experiences from out-of-body travel. The traveler can also move directly into a visualized space that is very much like a dream environment maintaining continuous awareness of the transition into this space.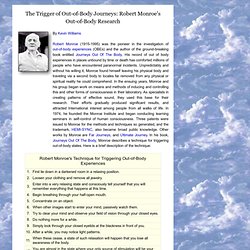 Though the experience talks about being in a light sleep when the transition took place, I have had a very similar experience where I was awake when the image I was perceiving turned into a three-dimensional space which I then entered via spiritual travel. Sometimes the traveler's transition to formed environments will involve dynamic movement, and the traveler will enter the environment soaring above fields and cities, taking in vast panoramas. In many cases, the body image of the traveler is more or less identical to his physical body but this is not always the case.
A common experience is for the traveler to become a point of consciousness or a unit of awareness with no sense of a body which takes up space. When Parents Text. 61 & monday punday. Daniel Pink: The Surprising Truth About What Motivates Us - StumbleUpon. Bio Daniel Pink Daniel Pink is the author of four best-selling books on the changing world of work.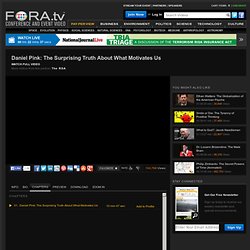 Treehotel...Sleep in Nature! | Yatzer - StumbleUpon. The Mirror cubePhoto © Peter Lundstrom, WDO | Treehotel In a heavily wooded country like Sweden, it comes as no surprise when one comes across a hotel deep in the forest.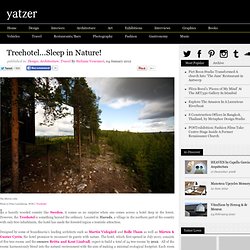 However, the Treehotel is something beyond the ordinary. Located in Harads, a village in the northern part of the country with only 600 inhabitants, the hotel has made the forested region a touristic attraction. Designed by some of Scandinavia's leading architects such as Martin Videgård and Bolle Tham as well as Mårten & Gustav Cyrén, the hotel promises to reconnect its guests with nature. The hotel, which first opened in July 2010, consists of five tree-rooms and the owners Britta and Kent Lindvall, expect to build a total of 24 tree-rooms by 2012.
---