Salad
Easy Brazilian Cheese Bread (Pão de Queijo) Recipe. Our tour of Brazil continues.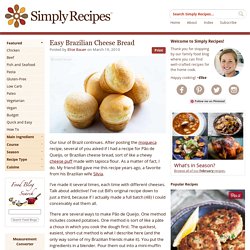 After posting the moqueca recipe, several of you asked if I had a recipe for Pão de Queijo, or Brazilian cheese bread, sort of like a chewy cheese puff made with tapioca flour. As a matter of fact, I do. My friend Bill gave me this recipe years ago, a favorite from his Brazilian wife Silvia. I've made it several times, each time with different cheeses. Grape Salad Cream Cheese Brown Sugar Recipes. Brown sugar, chopped pecans, cream cheese, seedless green grapes, sour cream and 2 MORE B 15 mins, 7 ingredients butter, dark rum, iceberg lettuce, pepper, black pepper, worcestershire sauce and 21 MORE B 50 mins, 27 ingredients grapes, brown sugar, cream cheese, sugar, pecans, vanilla and sour cream B 25 mins, 7 ingredients.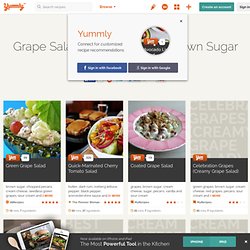 Grilled Corn Salad and Chilled German Potato Salad. [donotprint]I love having friends over.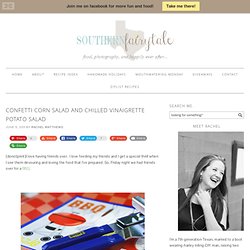 I love feeding my friends and I get a special thrill when I see them devouring and loving the food that I've prepared. So, Friday night we had friends over for a BBQ. We grilled some wicked pork chops We flame broiled grilled up some amazing chicken quarters. Cool as a Cucumber: Chilled Avocado Soup. When I was in Chicago for BlogHer this summer, I visited a college friend named John.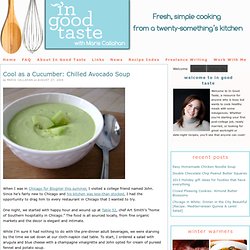 Since he's fairly new to Chicago and his kitchen was less-than stocked, I had the opportunity to drag him to every restaurant in Chicago that I wanted to try. One night, we started with happy hour and wound up at Table 52, chef Art Smith's "home of Southern hospitality in Chicago."
---