Asian Recipe
Thai Food, Recipes & Fruit Carving | Temple Of Thai. Vietnam vietnamese food recipes and culture. Asian Food Recipes Cuisine, Culture & History of Asia You are here: Home / vietnam vietnam This page has moved to: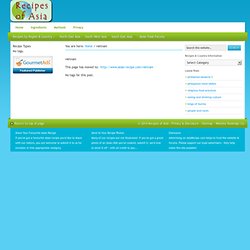 Recipes by the Haggis and the Herring: Chicken Tikka Masala. Mixing your own spices It wasn't until recently that I started deviating from a basic curry recipe, including pre-mixed curry powder.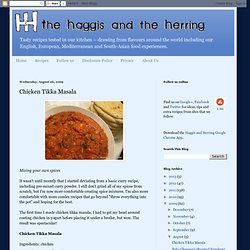 I still don't grind all of my spices from scratch, but I'm now more comfortable creating spice mixtures. Recipe: General Tso's Chicken. This recipe for General Tso's chicken has been the most popular on this site since I first posted it in 2009.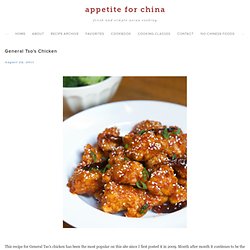 Month after month it continues to be the most viewed and searched for recipe here. I love that so many of you, presumably, have visited on a mission to replicate this tasty dish from a favorite take-out. Over the past few months, I've been testing and retesting this recipe for my cookbook, and want to share a new revised version. I've loved all your feedback and incorporated some changes that'll make this General Tso's even better. Tropical Shrimp Ceviche. July 29, 2011 Tropical Shrimp Ceviche Summer is all about simple, light dishes and this tropical shrimp ceviche fits the bill.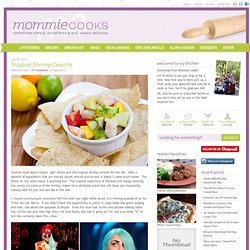 With a handful of ingredients that are merely sliced, stirred and served, it doesn't come much easier. The flavor, on the other hand, is anything but. The tropical sweetness of the kiwi and mango meeting the meaty succulence of the shrimp, makes for a satisfying snack that will keep you repeatedly coming back for just one last dip in the dish. Stir Fry with Cabbage and Ground Meat Curry Flavor | Cooking Japanese Style. India. In India, all foods are believed to be either heat-giving or cooling.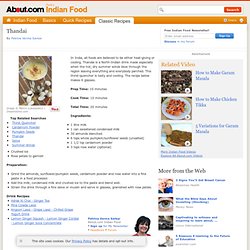 Thandai is a North-Indian drink made especially when the hot, dry summer winds blow through the region leaving everything and everybody parched. This thirst-quencher is tasty and cooling. The recipe below makes 6 glasses. Prep Time: 10 minutes Cook Time: 10 minutes.
---