Connect with me
How to Study with Mind Maps
How to Study with Mind Maps: The Concise Learning Method is a condensed version of Concise Learning: Learn More & Score Higher in Less Time with Less Effort . It's been especially formatted for Kindle and contains the entire first part (the Concise Learning Method ) of the original book. It does not contain the second part (the Skills of Success ) of the original book and Appendices.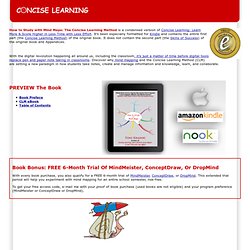 Concise Learning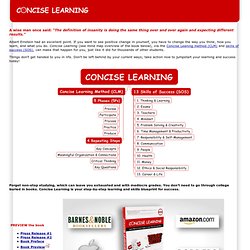 A wise man once said: "The definition of insanity is doing the same thing over and over again and expecting different results."
CL Community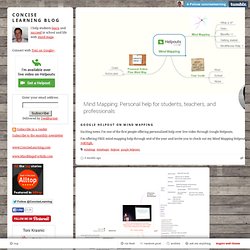 My new book, Mind Mapping for Kids (MMFK) , is now available on Amazon and iBooks. If you have kids, teach kids, or know parents or teachers of kids in elementary school who could use help with reading comprehension, this book is for you. In just three short parts, Mind Mapping for Kids shows you how to mind map ( Part I ), how to improve reading comprehension using mind maps ( Part II ), and how to apply mind mapping to other areas of your life ( Part III ).
Blog
Facebook
Google Profile
LinkedIn
Visual Mapping in Education group
Google knol
Visual Practitioners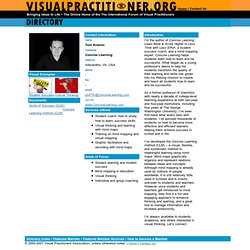 I'm the author of Concise Learning: Learn More & Score Higher in Less Time with Less Effort , a student success coach, and a mind mapping expert.
Biggerplate
There's a map for that
We are making some updates to the site. We'll be back soon, thanks for your patience. Estamos haciendo algunos cambios a la página. Estaremos de vuelta pronto, gracias por su paciencia.
MindMappers Ning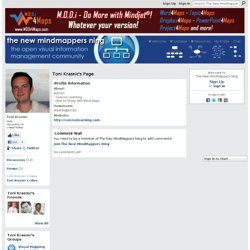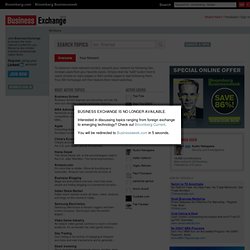 BW Business Exchange
In our information-based society, the ability to handle large amounts of complex information is extremely important. Visual mapping helps collect, manage, and share information from one or more sources in a comprehensive, meaningful, and clear manner.
Twitter
Mr. Tweet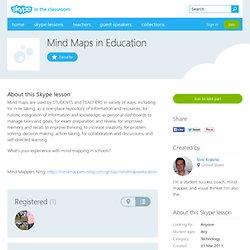 Mind maps are used by STUDENTS and TEACHERS in variety of ways, including for note taking, as a one-place repository of information and resources, for holistic integration of information and knowledge, as personal dashboards to manage tasks and goals, for exam preparation and review, for improved memory and recall, to improve thinking, to increase creativity, for problem solving, decision making, action taking, for collaboration and discussions, and self-directed learning. What's your experience with mind mapping in schools?
Skype
YouTube
TeacherTube
More About Me
TED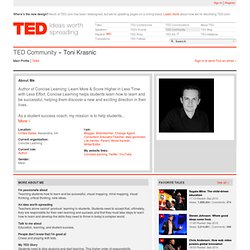 We have some news!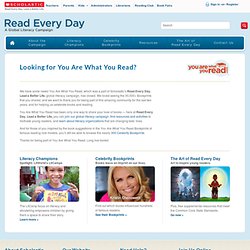 You Are What You Read
GOOD
LifeHacker
Amazon Top 10 Book Lists
Book Recommendations
Shelfari
Open Innovation Portal
Ednebula - The Educator's Network
ASCD Edge
Edutopia
International Edubloggers Directory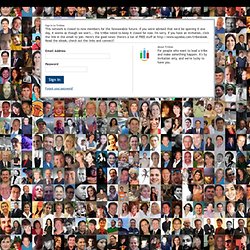 Triiibes
Sign In to Triiibes
DocStoc
Scribd
"I took a speed reading course and read War and Peace in 20 minutes.
Squidoo
SlideShare
EducoPark
HubPages
"I took a speed reading course and read War and Peace in 20 minutes. It involves Russia." --Woody Allen Reading ≠ Learning
Betterfly
MentorsConnect
ProfNet
Classroom 2.0
ISTE Community
Students 2.0
Educator's PLN
Technology Integration in Education (@ning)