Firefox
blog.mozbox.org
socialh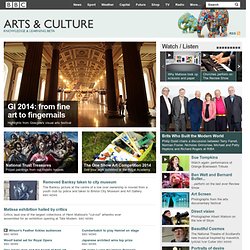 ...perform on the last ever Review Show Thought-provoking films from Radio 3's team of specialists A new festival dedicated to the finest arts documentaries in the world An exclusive comic by Grant Morrison and Rian Hughes BBC News Superman and X-Men artist Frank Quitely on design and deadlines A look back in pictures to mark the centenary of the poet's birth BBC News The art of the Newlyn painters from BBC Your Paintings Paintings from Tate Britain's Ruin Lust exhibition Why do we remember the poets but not the musicians of WW1? Could event cinema showings result in new hybrid art forms? Why did an artist give warships Cubist-style camouflage? The synth-pop trio on influences and making original music
daily gyan
The Mozilla Board of Directors has announced that co-founder and current Chief Technology Officer Brendan Eich will be appointed to the role of CEO of Mozilla, effective immediately. Li Gong will be named Chief Operating Officer and a number of functions will move under his organization including Cloud Services, IT, Marketplace, Mobile & Research, and Platform Engineering. Mitchell Baker will remain Mozilla Executive Chairwoman and will continue the long and successful partnership with Brendan as co-founders who lead the Mozilla project to fulfill our mission to promote openness, innovation and opportunity on the Web. Jay Sullivan, our acting CEO during the executive search, has led Mozilla passionately and will leave a lasting impact on the project. Under Jay's leadership Mozilla has delivered a number of key products, including several versions of the Firefox Web browser and the very successful launches of Firefox OS.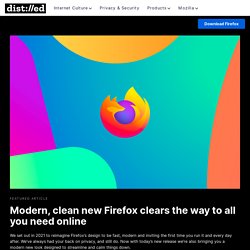 Firefox: Customize Firefox with userChrome.css
Security Blog
Overview We always want to hear about potential vulnerabilities in our software, and have a long running Bug Bounty program to reward those who find serious security bugs. However we sometimes receive bug notifications for vulnerabilities in our websites that are difficult to reproduce. This is one of the reasons why we developed Zest: a security scripting language.