Programing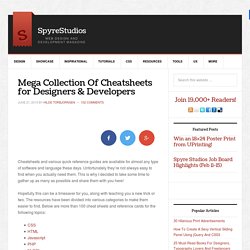 Cheatsheets and various quick reference guides are available for almost any type of software and language these days.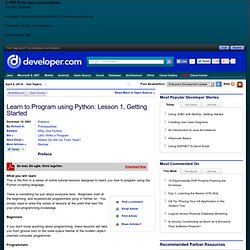 Preface Prerequisites Why Use Python Let's Write a Program Where Do We Go From Here? Review Preface What you will learn This is the first in a series of online tutorial lessons designed to teach you how to program using the Python scripting language.
Learn to Program using Python: Lesson 1, Getting Started — Devel
Thanks I'll add that to the title ! ;-) by mirlen101 Jun 15
Free Programming Tools / Resources You can find tools, resources and utilities for a wide variety of programming tasks below. If you don't see the category of tools you want listed in the index below, please check out the Miscellaneous Free Programming Tools page, a catch-all page for everything that does not have its own page. Note that compilers and interpreters, source code and libraries as well as documentation are listed separately on their own pages. Help and Documentation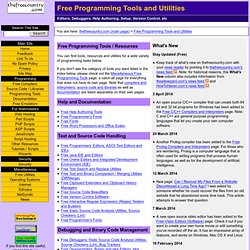 Free Programming Tools: Editors, Debuggers, Disassemblers, Help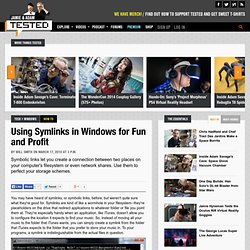 Using Symlinks in Windows for Fun and Profit
You may have heard of symlinks, or symbolic links, before, but weren't quite sure what they're good for.