Javascript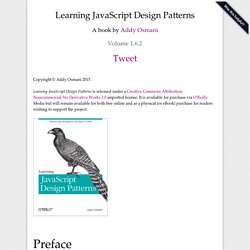 I would like to thank Rebecca Murphey for inspiring me to open-source this mini-book and release it for free download and distribution - making knowledge both open and easily available is something we should all strive for where possible.
An Embeddable JavaScript Markdown Editor EpicEditor is an embeddable JavaScript Markdown editor with split fullscreen editing, live previewing, automatic draft saving, offline support, and more. For developers, it offers a robust API, can be easily themed, and allows you to swap out the bundled Markdown parser with anything you throw at it. Download EpicEditor v0.2.2
Coda Popup Bubbles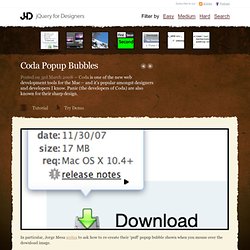 In particular, Jorge Mesa writes to ask how to re-create their 'puff' popup bubble shown when you mouse over the download image. In essence the effect is just a simple combination of effect, but there's a few nuances to be wary of.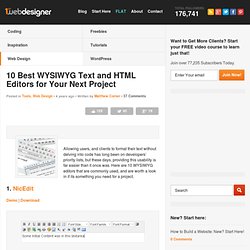 Allowing users, and clients to format their text without delving into code has long been on developers' priority lists, but these days, providing this usability is far easier than it once was. Here are 10 WYSIWYG editors that are commonly used, and are worth a look in if its something you need for a project. 1.
10 best WYSIWYG Text and HTML Editors for Your Next Project
php.js - php.js
Working with Strings
Reference by Matt Doyle | Level: Intermediate | Published on 15 November 2005 Categories: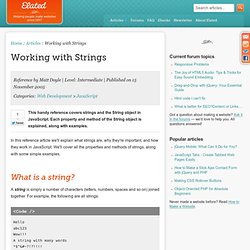 HTML, CSS, Javascript, Jquery, Webentwicklung, Magento, xtCommerce, Typo3, CSS
Blog » Debuggable Ltd
jQuery, the most popular javascript library out there, is great for DOM abstraction.