HTML
About Initializr Initializr is here to kick-start the development of your new projects. It generates templates based on HTML5 Boilerplate by allowing you to choose which parts you want or don't want from it. A responsive template has also been added to start from a basic design instead of a blank page.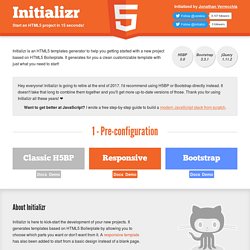 HTML5-Handbuch - Webkompetenz
Wenn Sie den Inhalt der Site diskutieren möchten - dies ist der leichteste Weg dies zu tun. Klicken Sie hier um den Inhalt der Seite zu ändern. Klicken Sie hier um auf das Ändern von einzelnen Sektionen hin- und herzuschalten (wenn möglich). Achten Sie auf die Überschriften ob daneben ein "Bearbeiten" Link erscheint.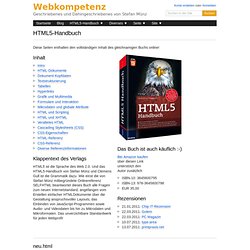 HTMLWorld - HTML, PHP, JavaScript, CSS