Competitive_intelligence
Yesterday I listened to a most engaging and informative AIIP webinar presentation by Arthur Weiss of CEO of Aware. I have taken many of Arthur's Internet tippers especially to beef up Google Chrome searching and connection to improve my specialty, primary research, that is finding information by talking to people. In a spirit of cooperative intelligence, I share these tippers which will help you both locate better information and identify relevant people more expeditiously. The 10 Tips 1.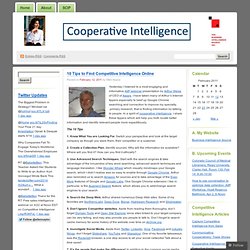 10 Tips to Find Competitive Intelligence Online « Cooperative Intelligence
I started life in a fascinating international community in Yokohama, Japan. I have been a networker since the age of 4 and am in touch with many friends from my formative years at St. Maur International School. I thought my life was like anyone else's until I moved to the US when I was 15.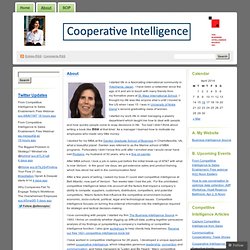 About « Cooperative Intelligence
Have you been surprised by your competition? Disruptive technology? New players in your market? Missed business opportunities? We will reduce the unpleasant surprises in your bu sine ss.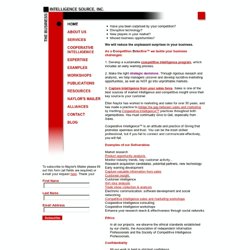 The Business Intelligence Source, Inc.
À propos ! | L'Œil au Carré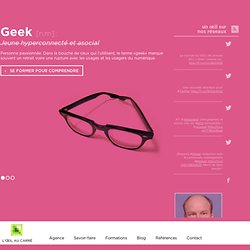 Jeune hyperconnecté et asocial Personne passionnée. Dans la bouche de ceux qui l'utilisent, le terme «geek» marque souvent un retrait voire une rupture avec les usages et les usagers du numérique.
Conférence Bull et AMI Software : L'intelligence d'Entreprise au service de la #Stratégie Décisionnelle : Veille, Intelligence Economique and Co
Sales Intelligence from the Competitive Intelligence Expert Panel at SLA 2010 « Cooperative Intelligence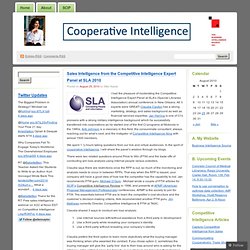 I had the pleasure of moderating the Competitive Intelligence Expert Panel at SLA's (Special Libraries Association) annual conference in New Orleans. All 3 experts were GREAT! Claudia Clayton has a strong marketing, strategy, and sales background as well as financial services expertise. Jan Herring is one of CI's pioneers with a strong military intelligence background which he successfully transferred into corporations as he started one of the first CI programs at Motorola in the 1980s. Arik Johnson is a visionary in this field, the consummate consultant, always reaching out for what's next, and the instigator of Competitive Intelligence Ning with almost 1500 members.
Competitive Intelligence
After Web 2.0 for Market Intelligence and Information Research, Digimind publishes a new White paper : Online Reputation: manage your reputation by analyzing the web. "If you upset your customers in the real world, they are likely to tell 6 friends each. On the internet, your unhappy customers can tell 6000 friends each" explains Jeff Bezos, the CEO of the renowned online bookstore Amazon .The essence of the new challenges posed by Web 2.0 to organizations nowadays is encapsulated in this quote: your brand, your products, your company, your employees are now the potential subjects of conversations and attacks, but also of positive rumors broadcast on the internet.
Online Reputation: manage your reputation by analyzing the web | DIGIMIND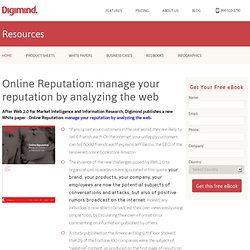 Curso en Inteligencia Competitiva y Vigilancia Tecnológica. Modalidad online . IDEC-UPF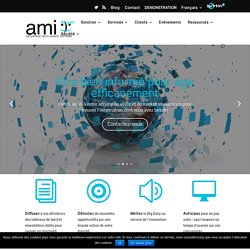 AMI Software est le leader technologique des solutions de veille stratégique (pour la veille technologique , veille marché, veille concurrentielle , veille économique, veille internet , veille image & e-réputation ) et d'intelligence économique ( strategic & competitive intelligence ). Déployés dans plusieurs pays et dans de nombreux secteurs d'activités, les produits conçus par AMI Software aident les organisations à anticiper les évolutions de leur environnement en aidant à détecter et analyser l'information utile et pertinente. Les outils AMI Software reposent en particulier sur deux technologies innovantes : 1) la signature de document, technologie de text mining brevetée capable de détecter et analyser finement le sens d'un texte - 2) la scalabilité , technologie évolutive capable de personnaliser finement son interface utilisateur.