Competitive_intelligence
Yesterday I listened to a most engaging and informative AIIP webinar presentation by Arthur Weiss of CEO of Aware.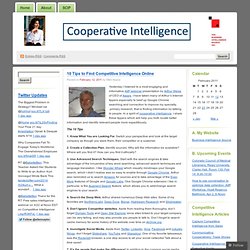 10 Tips to Find Competitive Intelligence Online « Cooperative Intelligence
I started life in a fascinating international community in Yokohama, Japan.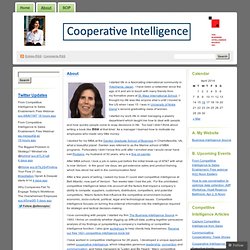 About « Cooperative Intelligence
The Business Intelligence Source, Inc.
À propos ! | L'Œil au Carré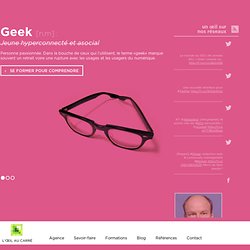 L'Œil au Carré est une agence spécialisée dans la veille, l'e-réputation et plus spécifiquement dans le web social. L'Œil au Carré vous propose des prestations à votre mesure, adaptée à vos besoins, conformément à vos attentes. Pour en savoir plus, n'hésitez pas à consulter nos prestations.
Conférence Bull et AMI Software : L'intelligence d'Entreprise au service de la #Stratégie Décisionnelle : Veille, Intelligence Economique and Co
Sales Intelligence from the Competitive Intelligence Expert Panel at SLA 2010 « Cooperative Intelligence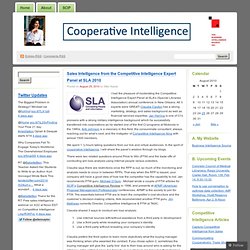 I had the pleasure of moderating the Competitive Intelligence Expert Panel at SLA's (Special Libraries Association) annual conference in New Orleans.
Competitive Intelligence
After Web 2.0 for Market Intelligence and Information Research, Digimind publishes a new White paper : Online Reputation: manage your reputation by analyzing the web. "If you upset your customers in the real world, they are likely to tell 6 friends each. On the internet, your unhappy customers can tell 6000 friends each" explains Jeff Bezos, the CEO of the renowned online bookstore Amazon .The essence of the new challenges posed by Web 2.0 to organizations nowadays is encapsulated in this quote: your brand, your products, your company, your employees are now the potential subjects of conversations and attacks, but also of positive rumors broadcast on the internet.
Online Reputation: manage your reputation by analyzing the web | DIGIMIND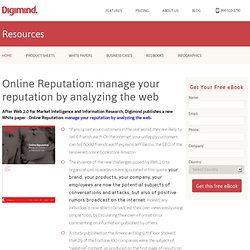 Curso en Inteligencia Competitiva y Vigilancia Tecnológica. Modalidad online . IDEC-UPF