Community Health Transformation
Awesome people who want to improve community health allisonverdoorn Nov 9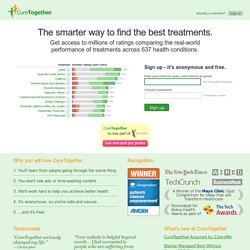 "CureTogether seriously changed my life." — Christopher "I just wish doctors got this information and applied it..." — Amanda "I thought I was the only one with these kinds of symptoms." — Faren "Your website is helpful beyond words...
Welcome to Patients Know Best
Congral Shared Care Plan
Panthea is Reboot's lead designer, focused on the practical applications of ethnography and systems thinking in delivering effective international development and governance programs. She oversees all aspects of the program management process, including research, design, implementation, and evaluation. Panthea has managed complex projects in over 20 countries, including sensitive political environments. In Afghanistan, China, Nigeria, Pakistan, and others, she has facilitated cross-cultural collaborations among diverse stakeholders, including government, civil society, donors, and the private sector.
Panthea Lee | Reboot
Pathways Compass User Guide
About Us - Pathways Community Network