Community Health Transformation
Awesome people who want to improve community health allisonverdoorn Nov 9
Welcome to Patients Know Best
Congral Shared Care Plan
Panthea is Reboot's lead designer, focused on the practical applications of ethnography and systems thinking in delivering effective international development and governance programs.
Panthea Lee | Reboot
Top 11 vote | HUB: HealthUnBound
CISS Community Information Sharing System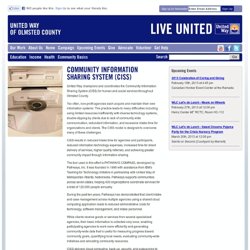 United Way champions and coordinates the Community Information Sharing System ( CISS ) for human and social services throughout Olmsted County.
Pathways Compass User Guide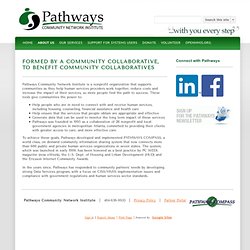 Pathways Community Network Institute (PCNI) is a nonprofit organization that supports communities as they help human services providers work together, reduce costs and increase the impact of their services, so more people find the path to success.
About Us - Pathways Community Network
Welcome to InCommons | InCommons