Class Resources
No More Ads We'll remove all third party advertisements from your booklet, including the simplebooklet watermark. Share to More Places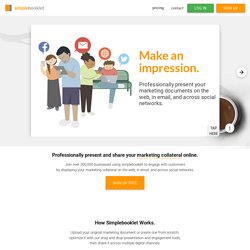 Research #3 - Primo Web 2.0 Tools « The Cheeky Lit Teacher
Photo by Filomena Scalise of FreeDigitalPhotos.net The following online resources are great for completing research collaboratively without having to physically meet. Of course, it's necessary to have some discussion so that you know what each group member is doing, but it's possible even to do that online. Research has become considerably easier for students, but they still need to be taught what tools are available to them and how they can be used effectively. After reviewing numerous tools, I have come to the conclusion that these are the most generally useful for high school student research and group collaboration.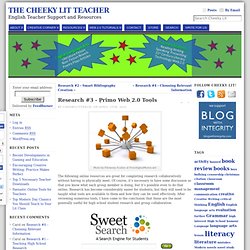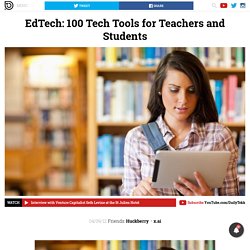 This post is #12 in DailyTekk's famous Top 100 series which explores the best startups, gadgets, apps, websites and services in a given category. Total items listed: 104. Time to compile: 8+ hours. Follow @DailyTekk on Twitter to make sure you don't miss a week! This post is quite a departure from last week's subject: 100 Tools to Develop the Next Killer iOS or Android App.
projectsthatpop
Holt Interactive Graphic Organizers "Graphic organizers are tools that help your brain think." - Kylene Beers Graphic organizers are an illustration of your thoughts on paper. They can help you brainstorm, organize, and visualize your ideas. Click on a graphic organizer to download a PDF of it. Once you've downloaded an organizer, type in your comments and print it out.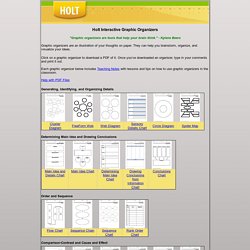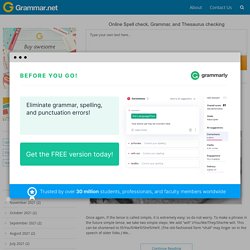 With Grammar.net's Grammar Checker you can check and correct grammar and spelling mistakes and use Thesaurus feature to find synonyms. It's easy to check your texts using our Grammar Checker – just download this Free program. Then you need to highlight the text you want to check and press CTRL+G button. Or use Grammar.net's Rich Text for editing and checking your text with rich mark-up, just copy-paste it and then check your text. Grammar mistakes are underlined with a green wave line and spelling errors with a red one. To correct mistakes you just need to select a word from the Suggestions list.
This is a site that you are bound to find useful in your classroom. The tools are incredible and may even include items you have used on paper in the past… but can now bring digitally into the 21st century! Before this informative journey encompassing some engaging resources please take a moment and sign up by email or RSS.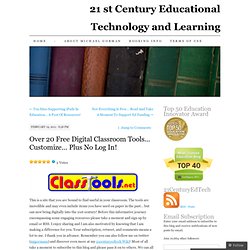 A powerful and flexible, yet easy to use tool for creating online gap-filling exercisesas well as drag & drop, dropdown and multiple choice quizzes. Sign up for free Create Quizzes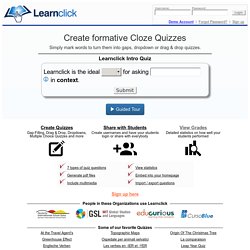 Resources