Documentales.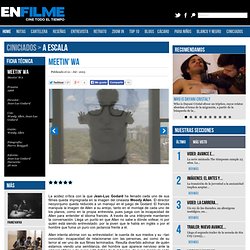 La acidez crítica con la que Jean-Luc Godard ha llenado cada uno de sus filmes queda impregnada en la imagen del cineasta Woody Allen. El director neoyorquino queda reducido a un maniquí en el juego de Godard. El francés manipula la imagen de Allen a su antojo, tanto en el montaje de cada uno de los planos, como en la propia entrevista, pues juega con la incapacidad de Allen para entender el idioma francés.
Meetin' WA
The Confessions of Robert Crumb (1987)
Capturando a Los Friedman (subtitulado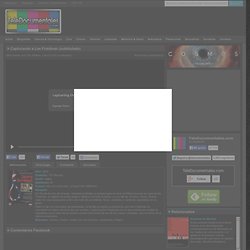 Un Día de Acción de Gracias, mientras la familia se prepara para la cena, la Policía irrumpe en casa de los Friedman, la registra de arriba abajo y detiene a Arnold, el padre, y a su hijo de 18 años, Jesse. Ambos salen de casa esposados entre una nube de periodistas, focos, cámaras y camiones apostados en su jardín. Padre e hijo son acusados de pederastia. La familia proclama su inocencia, pero los Friedman se convierten en blanco de la ira de sus vecinos.
Historia del Cine Colombiano - Capítulo 1 - Los Pioneros (1897 - 1922)
noviembre 2010
Download Women Art Revolution flv
Watch Marina Abramovic: The Artist Is Present online
Nicolás Echevarría
IMDb <div id="more_if_no_javascript"><a href="/search/">More</a></div> ad feedback Quick Links Explore More Share this page: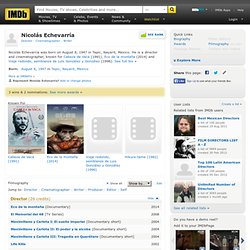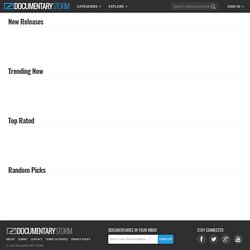 A FIGHTING CHANCE, an ESPN Film, is the story of Kyle Maynard, a young man born without arms or legs who lives his life with no excuses. Kyle is an extraordinary individual. There are very few things that he can't do. He's not held back by his physical limitations at all. Watch him pulling groceries off shelves, dialing a number on his cell phone, driving a car, even signing a voucher. If he were to be judged solely by his […]
The Devil and Daniel Johnston (2005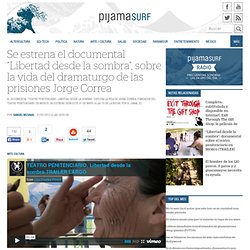 Se estrena el documental "Libertad desde la sombra", sobre la vida del dramaturgo de las prisiones Jorge Correa
La ciudad despierta y uno de sus habitantes se dispone a enfrentarla; encarnando las contradicciones propias de una megalópolis como la nuestra: soledad, anonimato, masividad, encierro, libertad; miedo, redención. Entre penumbras —un hombre de barbas largas y encanecidas, de baja estatura y figura regordeta—, avanza en silencio; el transporte público rompe con la calma mientras él se dirige al gimnasio donde se prepara para descender al infierno. Su nombre: Jorge Correa.