TECH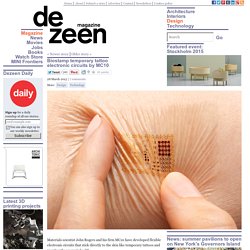 Materials scientist John Rogers and his firm MC10 have developed flexible electronic circuits that stick directly to the skin like temporary tattoos and monitor the wearer's health. The Biostamp is a thin electronic mesh that stretches with the skin and monitors temperature, hydration and strain. Rogers suggests that his "epidermal electronics" could be developed for use in healthcare to monitor patients without tethering them to large machines. Not only would this be more convenient, but the results could be more accurate if patients were examined in their normal environment doing usual activities rather than on the hospital ward.
Biostamp temporary tattoo wearable electronic circuits by MC10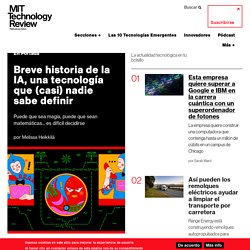 El IPCC propone tecnologías inmaduras para impedir un desastre climático 16.04.2014 Energía Por Kevin Bullis Su último informe afirma que serán necesarias nuevas tecnicas para compensar los rebasados límites de gases invernadero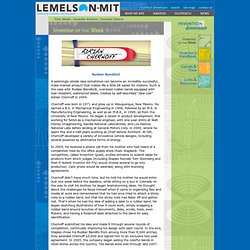 Inventor of the Week
Rubber Bandits® A seemingly simple idea sometimes can become an incredibly successful, mass-market product that makes life a little bit easier for millions. Such is the case with Rubber Bandits®, oversized rubber bands equipped with tear-resistant, waterproof labels, created by self-described "idea czar" Adrian Chernoff in 2004. Chernoff was born in 1971 and grew up in Albuquerque, New Mexico.
Caroline Siede at 7:00 pm Sat, Apr 19, 2014 • 4 It's good to be back in the Clone Club. The return of Orphan Black quite literally hits the ground running and never lets up in this action-packed, clone-filled premiere. "Nature Under Constraint And Vexed" reintroduces almost every major player from season one, readjusts the show's antagonistic forces, and ends with a bombshell reveal. I'm not convinced it's a pace the show can maintain for the entire season, but it's a hell of a fun way to jump back into the world of Orphan Black.