TECH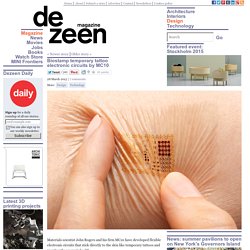 Materials scientist John Rogers and his firm MC10 have developed flexible electronic circuits that stick directly to the skin like temporary tattoos and monitor the wearer's health. The Biostamp is a thin electronic mesh that stretches with the skin and monitors temperature, hydration and strain. Rogers suggests that his "epidermal electronics" could be developed for use in healthcare to monitor patients without tethering them to large machines. Not only would this be more convenient, but the results could be more accurate if patients were examined in their normal environment doing usual activities rather than on the hospital ward.
Biostamp temporary tattoo wearable electronic circuits by MC10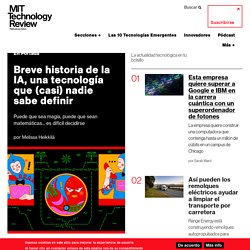 CES 2014: Relojes inteligentes y 'guapos' 15.01.2014 Informática Por Tom Simonite Las empresas se han dado cuenta de que un reloj inteligente, además de ser funcional, tiene que quedar bien a la vista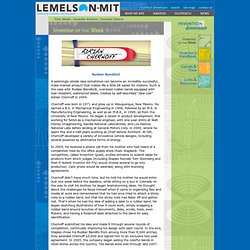 Inventor of the Week
Rubber Bandits® A seemingly simple idea sometimes can become an incredibly successful, mass-market product that makes life a little bit easier for millions. Such is the case with Rubber Bandits®, oversized rubber bands equipped with tear-resistant, waterproof labels, created by self-described "idea czar" Adrian Chernoff in 2004. Chernoff was born in 1971 and grew up in Albuquerque, New Mexico.
Xeni Jardin at 11:21 am Fri, Jan 17, 2014 • 0 Image: Reuters Reuters reports that digital security firm IntelCrawler claims to have uncovered "at least six ongoing attacks at merchants across the United States whose credit card processing systems are infected with the same type of malicious software used to steal data from some 40 million credit cards at Target Inc." The firm has alerted "law enforcement, Visa Inc and intelligence teams at several large banks about the findings." Xeni Jardin at 11:02 am Fri, Jan 17, 2014 • 1