Games and Activities
QR-Code Generator. Mouse Mischief. Download Microsoft Mouse Mischief (Thai) Before you may install or use the software you must accept the license terms below.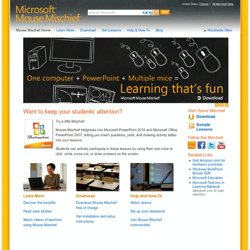 If you do not accept the license terms, installations will not proceed. Make your own QR Code Scavenger Hunt! Today was the first day of school.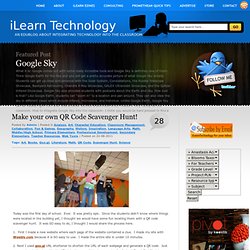 Ever. It was pretty epic. Since the students didn't know where things were located in the building yet, I thought we would have some fun locating them with a QR code scavenger hunt. It was SO easy to do, I thought I would share the process here. 1. QR Code Treasure Hunt Generator from classtools.net. Lesson plans and resources for your SMART Board - SMART Exchange. Activities for the Classroom.
---