Recipes!
Last week I got an email from a kind reader asking if I would consider developing a recipe for one of her favorite " factory-made " desserts.
Peanut Butter Cup Chocolate Cake Cheesecake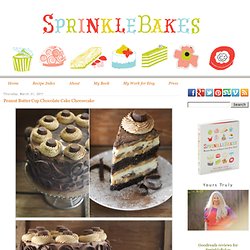 April is National Grilled Cheese Sandwich month and that was all the excuse that I needed to try out some new grilled cheese sandwich recipes! Not too long ago, while I was devouring a batch of the ever so addictive jalapeno popper dip , I was thinking about other ways to enjoy that amazing flavour combination and the idea that stuck was the one for a jalapeno popper grilled cheese sandwich. As soon as I had that thought I knew that I would have to try it and this was the perfect time!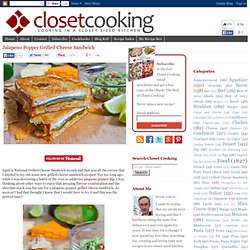 Easy Guacamole Recipe
Honey Breadcrumb Asparagus — Recipe from Framed Cooks
Tomato and Avocado Crostini — Recipe from Framed Cooks
There are grilled cheese sandwiches, and then there are Grilled Cheese Sandwiches. I have always been helplessly enthralled with any menu that has the words Croque Monsieur on it. Because that basically translates to a rocking great grilled cheese sandwich that involves thin-sliced ham, swiss cheese, an egg batter that the whole thing has been dipped in, and some deep-frying. Usually with some fries on the side, to make sure your calorie intake is high enough.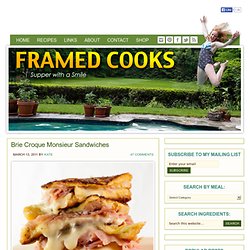 Brie Croque Monsieur Sandwiches
Shrimp with Beer — Recipe from Framed Cooks
Shrimp and Tarragon Crostini — Recipe from Framed Cooks