Travel Community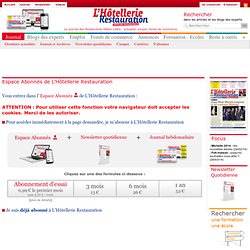 Contre les pratiques déloyales des sites de réservation d'hôtels en ligne
"Nous ne remettons pas en cause l'existence de ses sites de réservation, tient à préciser en préambule Pascal Droux. Nous dénonçons le déséquilibre commercial qui s'est instauré entre les hôteliers et ces sites de réservation." Le président des hôteliers de la Fagiht a été mandaté pour effectuer un état des lieux de la réservation en ligne des hôtels afin d'en présenter les caractéristiques et les risques encourus tant pour les hôteliers que pour leurs clients.
It's all about personalized recommendations! We at TripSay hate the travel information overflow. We want you to easily find the most relevant places where ever you're planning to go to. The more you tell about yourself the better places we promise to find for you. Here are some easy ways for getting started:
Recommendations for you | TripSay.com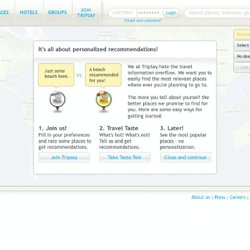 Sailing Blog, Trip Journal, Sailing Community | TripSailor - Quick Tour
TripSailor is a service which lets you share your sailing experiences using your own free online sailing blog (also known as travel journal). You can post sailing blogs from previous trips or use TripSailor to host ongoing sailing trips which you can update while you're offshore! ( Check out a sample sailing blog ) Because your sailing blog is on the web, your friends, family or just about any Internet user interested in your trip can view it ( You can also keep your sailing blog private). ( View introduction video )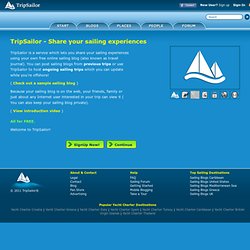 Trip: A New Kind of Travel Blog for Travel Geeks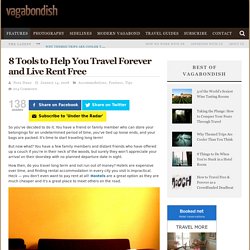 So you've decided to do it. You have a friend or family member who can store your belongings for an undetermined period of time, you've tied up loose ends, and your bags are packed. It's time to start traveling long term!
1place4u
com
sortYflY
The online network for savvy travellers | iloho.com
Spot Adventures | SpotAdventures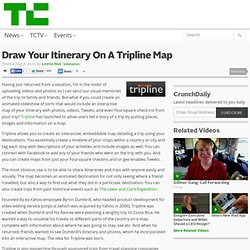 Draw Your Itinerary On A Tripline Map
Having just returned from a vacation, I'm in the midst of uploading videos and photos so I can send our visual memories of the trip to family and friends. But what if you could create an animated slideshow of sorts that would include an interactive map of your itinerary with photos, videos, Tweets, and even Foursquare check-ins from your trip? Tripline has launched to allow users tell a story of a trip by putting places, images and information on a map. Tripline allows you to create an interactive, embeddable map detailing a trip using your destinations. You essentially create a timeline of your stops within a country or city and tag each stop with descriptions of your activities and include images as well.
Plan Gambie sur Vacanceo.com
Recommendations for you | TripSay.com
Fou de voyage, communauté de voyageurs : bon plan, forum, carnet de voyage, concours photo...
Online Viewer | EarthNC