Caucus 2012
Dream Team ! gilles_horvilleur Aug 3
LE MONDE | • Mis à jour le | Par Claire Guillot L'été en séries : Ce que l'on croit voir ... 5/6. La Mère migrante, la vraie, n'a jamais correspondu à sa légende, et n'a jamais apprécié d'être réduite à un symbole.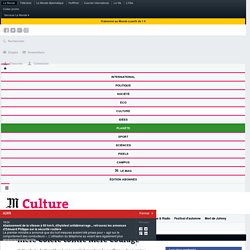 Mère Colère contre Mère Courage
Yet calls for a reversal of the destructive turn toward austerity are still having a hard time getting through.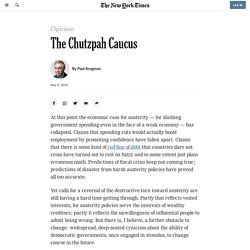 The Chutzpah Caucus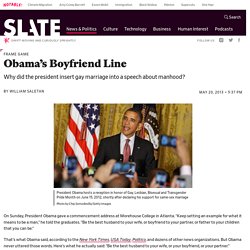 Obama's Morehouse speech: Why did he say "Be the best husband to … your boyfriend"?
President Obama hosts a reception in honor of Gay, Lesbian, Bisexual and Transgender Pride Month on June 15, 2012, shortly after declaring his support for same-sex marriage
F2C2012: Aaron Swartz keynote - "How we stopped SOPA"
Official White House Response to Secure resources and funding, and begin construction of a Death Star by 2016. By Paul Shawcross The Administration shares your desire for job creation and a strong national defense, but a Death Star isn't on the horizon.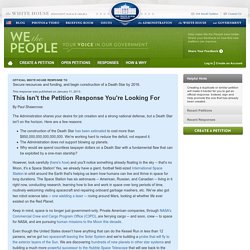 Etats-Unis : de Roosevelt à Obama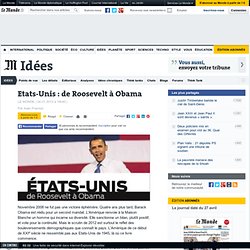 Novembre 2008 ne fut pas une victoire éphémère.
Personnalité de l'année
Obama Photographer Souza on Documenting Presidency in Digital Era
The long view of history tends to be the judge of a presidency. As President Obama embarks on a second term in the Oval Office, it may still be too early to draw conclusions about his legacy as Commander in Chief. What we do know is that Obama's first term has been a historic one: the first African American to hold the country's highest office, Obama and his Administration have battled a recession, passed health care reform and legislation to end the military's "Don't ask, don't tell" policy, formally ended the war in Iraq and brought Osama bin Laden to justice.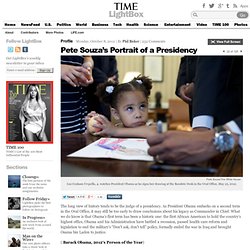 I'VE grown accustomed to reading inaccurate accounts of my day job. I'm in political data.
I Am Not Big Brother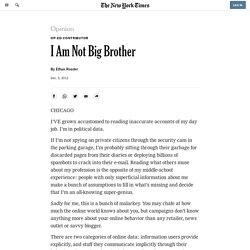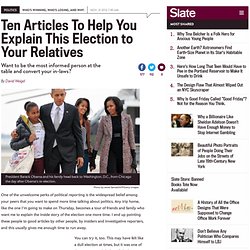 Required reading for 2012 election: The best stories about the Obama and Romney contest
President Barack Obama and his family head back to Washington, D.C., from Chicago the day after Obama's re-election. Photo by Jewel Samad/AFP/Getty Images
Americans woke up on November 7 having elected a Democratic president, expanded the Democratic majority in the Senate, and preserved the Republican majority in the House.
Now That's What I Call Gerrymandering!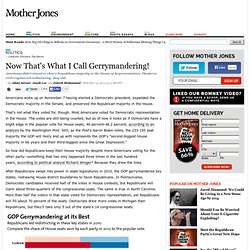 The people of the United States spoke with their votes yesterday in local, state, and national races and on numerous ballot questions.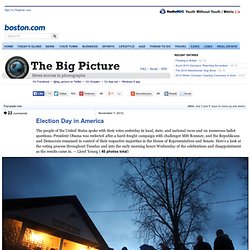 Election Day in America - The Big Picture
Ballotpedia
Electoral Votes by State - For 2012
Updated September 28, 2011
Share this Election night was a good night for national Democrats; President Obama won reelection, and Democrats gained two seats in the Senate. The news was not as good for local Democrats in Wisconsin, though, who lost their hard-fought majority in the Wisconsin State Senate, the only thing standing between Governor Scott Walker and Republicans' full control of the Wisconsin Legislature.
Democrats Lose Control of Wisconsin State Senate, Leaving Republicans With Full Control Again | PR Watch
Direct Democracy: Results of Ballot Propositions Across the Country | PR Watch
Share this Across the country in states that allow for citizen lawmaking through ballot propositions, yesterday voters in many states had a direct say in the laws that govern them.
President Map
Which Polls Fared Best (and Worst) in the 2012 Presidential Race
As Americans' modes of communication change, the techniques that produce the most accurate polls seems to be changing as well.
Mitt Romney, Class Warrior
When you think of class warfare, you probably think of inciting anger, resentment and jealousy among the have-nots against the haves.
Mitt Romney and the Fundamental Unseriousness of Cutting Arts Funding
Think Again: Obama's New Deal - By Michael Grunwald
The Simpsons attacks Romney with Mr. Burns and Seamus the dog. (VIDEO)
Mutt Romney Blues by The New Yorker on SoundCloud
David Simon | Mitt Romney paid taxes at a rate of at least 13 percent. And he's proud to say so.
Mitt Romney Tells 26,000 Americans They Didn't Die
Racism Tinges Opposition To Obamacare
The New Yorker's Endorsement of Barack Obama
Les limites du pouvoir présidentiel
Sarah Silverman | Let My People Vote 2012 - Get Nana A Gun
10 Questions Romney Should Answer About His Taxes
The Powerless Presidency
NBCNews.com video: Romney plays tax games with 2011 return
'Surprise' Clint Eastwood Speech Features Bizarre Conversation
Obama plays up love of beer to ferment coalition of the swilling
The Agenda
oop.it
The Brian Lehrer Show: Open Prep: 15 Things to Read, See and Hear About Paul Ryan
12 Things You Should Know About Vice Presidential Candidate Paul Ryan
Progress Reports - ThinkProgress
Obama, D'Souza and Anti-Colonialism
TPM Electoral Scoreboard
WHAT SHOULD SCHLEPPERS CALL ME