Caucus 2012
Dream Team !
Mère Colère contre Mère Courage. LE MONDE | • Mis à jour le | Par Claire Guillot L'été en séries : Ce que l'on croit voir… 5/6.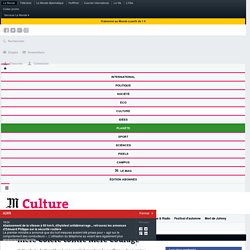 La Mère migrante, la vraie, n'a jamais correspondu à sa légende, et n'a jamais apprécié d'être réduite à un symbole. The Chutzpah Caucus. Yet calls for a reversal of the destructive turn toward austerity are still having a hard time getting through.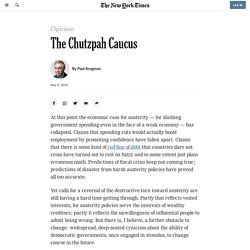 Partly that reflects vested interests, for austerity policies serve the interests of wealthy creditors; partly it reflects the unwillingness of influential people to admit being wrong. But there is, I believe, a further obstacle to change: widespread, deep-seated cynicism about the ability of democratic governments, once engaged in stimulus, to change course in the future. So now seems like a good time to point out that this cynicism, which sounds realistic and worldly-wise, is actually sheer fantasy. Obama's Morehouse speech: Why did he say "Be the best husband to … your boyfriend"? President Obama hosts a reception in honor of Gay, Lesbian, Bisexual and Transgender Pride Month on June 15, 2012, shortly after declaring his support for same-sex marriage Photo by Chip Somodevilla/Getty Images On Sunday, President Obama gave a commencement address at Morehouse College in Atlanta.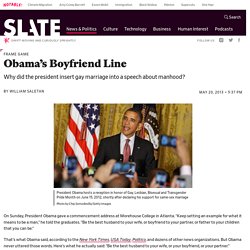 "Keep setting an example for what it means to be a man," he told the graduates. F2C2012: Aaron Swartz keynote - "How we stopped SOPA" This Isn't the Petition Response You're Looking For. Official White House Response to Secure resources and funding, and begin construction of a Death Star by 2016.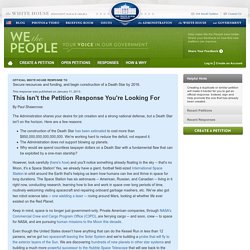 By Paul Shawcross The Administration shares your desire for job creation and a strong national defense, but a Death Star isn't on the horizon. Etats-Unis : de Roosevelt à Obama. Novembre 2008 ne fut pas une victoire éphémère.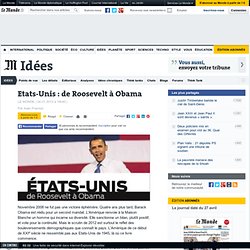 Quatre ans plus tard, Barack Obama est réélu pour un second mandat. L'Amérique renvoie à la Maison Blanche un homme qui incarne sa diversité. Elle sanctionne un bilan, plutôt positif, et vote pour la continuité. Personnalité de l'année. Obama Photographer Souza on Documenting Presidency in Digital Era. The long view of history tends to be the judge of a presidency.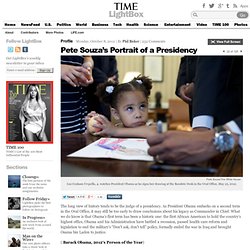 As President Obama embarks on a second term in the Oval Office, it may still be too early to draw conclusions about his legacy as Commander in Chief. What we do know is that Obama's first term has been a historic one: the first African American to hold the country's highest office, Obama and his Administration have battled a recession, passed health care reform and legislation to end the military's "Don't ask, don't tell" policy, formally ended the war in Iraq and brought Osama bin Laden to justice. I Am Not Big Brother. I'VE grown accustomed to reading inaccurate accounts of my day job.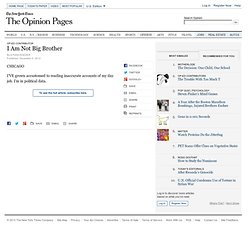 I'm in political data. If I'm not spying on private citizens through the security cam in the parking garage, I'm probably sifting through their garbage for discarded pages from their diaries or deploying billions of spambots to crack into their e-mail. Reading what others muse about my profession is the opposite of my middle-school experience: people with only superficial information about me make a bunch of assumptions to fill in what's missing and decide that I'm an all-knowing super-genius. Sadly for me, this is a bunch of malarkey. You may chafe at how much the online world knows about you, but campaigns don't know anything more about your online behavior than any retailer, news outlet or savvy blogger. Required reading for 2012 election: The best stories about the Obama and Romney contest. Photo by Jewel Samad/AFP/Getty Images One of the unwelcome perks of political reporting is the widespread belief among your peers that you want to spend more time talking about politics.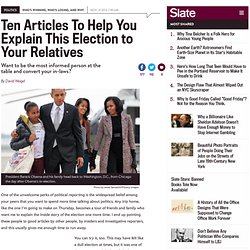 Any trip home, like the one I'm going to make on Thursday, becomes a tour of friends and family who want me to explain the inside story of the election one more time. I end up pointing these people to good articles by other people, by insiders and investigative reporters, and this usually gives me enough time to run away. You can try it, too. This may have felt like a dull election at times, but it was one of the most pointed clashes of ideologies and strategies in decades. Now That's What I Call Gerrymandering! Americans woke up on November 7 having elected a Democratic president, expanded the Democratic majority in the Senate, and preserved the Republican majority in the House.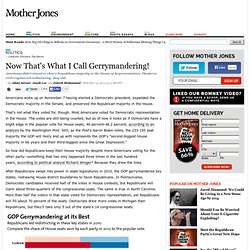 That's not what they voted for, though. Most Americans voted for Democratic representation in the House. The votes are still being counted, but as of now it looks as if Democrats have a slight edge in the popular vote for House seats, 49 percent-48.2 percent, according to an analysis by the Washington Post. Election Day in America - The Big Picture. Ballotpedia. Electoral Votes by State - For 2012. Democrats Lose Control of Wisconsin State Senate, Leaving Republicans With Full Control Again | PR Watch. Election night was a good night for national Democrats; President Obama won reelection, and Democrats gained two seats in the Senate.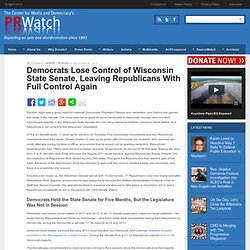 The news was not as good for local Democrats in Wisconsin, though, who lost their hard-fought majority in the Wisconsin State Senate, the only thing standing between Governor Scott Walker and Republicans' full control of the Wisconsin Legislature. Of the 33 Senate seats, 11 were up for election on Tuesday. Direct Democracy: Results of Ballot Propositions Across the Country | PR Watch. Across the country in states that allow for citizen lawmaking through ballot propositions, yesterday voters in many states had a direct say in the laws that govern them. There were 188 measures on the ballot in 38 states. Below we review the official, unconfirmed election results of some of the key propositions.
Join the conversation on Facebook and tell us about other important propositions in your state. California Rejects GMO Labeling (Source: Alliance for Natural Health)
President Map. Which Polls Fared Best (and Worst) in the 2012 Presidential Race. As Americans' modes of communication change, the techniques that produce the most accurate polls seems to be changing as well. In last Tuesday's presidential election, a number of polling firms that conduct their surveys online had strong results. Some telephone polls also performed well. But others, especially those that called only landlines or took other methodological shortcuts, performed poorly and showed a more Republican-leaning electorate than the one that actually turned out.
Our method of evaluating pollsters has typically involved looking at all the polls that a firm conducted over the final three weeks of the campaign, rather than its very last poll alone. Mitt Romney, Class Warrior. When you think of class warfare, you probably think of inciting anger, resentment and jealousy among the have-nots against the haves.
That's what Mr. Romney has accused Mr. Obama of doing, but those charges have always been false. Mitt Romney and the Fundamental Unseriousness of Cutting Arts Funding. By Alyssa Rosenberg on August 16, 2012 at 5:07 pm "Mitt Romney And The Fundamental Unseriousness Of Cutting Arts Funding" Think Again: Obama's New Deal - By Michael Grunwald. "Obama's Stimulus Package Was an Epic Failure That Haunted His Presidency. " No. U.S. President Barack Obama's $787 billion stimulus bill was certainly a political failure. Obama signed it during his first month in office, cutting taxes for more than 95 percent of American workers, while pouring cash into health care, education, energy, infrastructure, and aid to victims of the Great Recession.
The Simpsons attacks Romney with Mr. Burns and Seamus the dog. (VIDEO) Mutt Romney Blues by The New Yorker. Mitt Romney paid taxes at a rate of at least 13 percent. And he's proud to say so. Mitt Romney Tells 26,000 Americans They Didn't Die. Racism Tinges Opposition To Obamacare. The New Yorker's Endorsement of Barack Obama. Les limites du pouvoir présidentiel. Sarah Silverman | Let My People Vote 2012 - Get Nana A Gun. 10 Questions Romney Should Answer About His Taxes. The Powerless Presidency.
NBCNews.com video: Romney plays tax games with 2011 return. 'Surprise' Clint Eastwood Speech Features Bizarre Conversation. Obama plays up love of beer to ferment coalition of the swilling. The Agenda. Oop.it. Open Prep: 15 Things to Read, See and Hear About Paul Ryan. 12 Things You Should Know About Vice Presidential Candidate Paul Ryan. Progress Reports - ThinkProgress.
Race
Obama, D'Souza and Anti-Colonialism. Genre. TPM Electoral Scoreboard. Gun. WHAT SHOULD SCHLEPPERS CALL ME. Sheldon.
---