Jobsearch
Value Proposition Letters
Best Guerrilla Job Search Advice and Guerrilla Job Hunting - Job Search Tips and General Career Advice from Job Concierge
Management - eSolutions - Right-From-Home
Management - Canada
Marcy Morrison - Career Strategist
Lawsagna
It's Brain Awareness Week, and today I want to remind you of how amazing your brain is and how much of its vitality depends on what you do with it every day. If you ever doubt your ability to change, or feel stuck in your old ways, or wonder if it's too late, what I am about to share with you may surprise or amaze you.
Career Change Book, Career Coaching, Team Development & Recruitment Consulting Book - Full Potential Services Ltd
This section contains resources such as tips, articles, newsletters and Web sites that can help you in your job search, career advancement and/or professional development. Resume Tools & Templates Tips
Career Center - Career Management Tools and Resources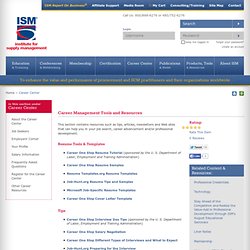 + New .COMs $7.99/yr plus 18 cents/yr ICANN fee.
Welcome 2
AV "I"nternet Favorites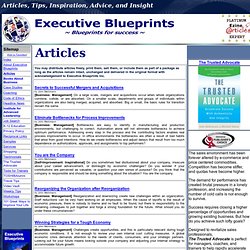 Articles
The sales environment has been forever altered by e-commerce and price centered commodities.
Hydro One : About Hydro One : Careers
Proquest Tech & Business - 9781405317559 - Manage Stress
Career Rocketeer | The Career Search and Personal Branding Blog
Job Boards for Engineers
Web destinations like Monster.com or CareerBuilder.com are probably one of the first stops for engineers on a job hunt or for those just trying to keep their options open. But engineering job seekers are likely to be disappointed if they confine their efforts to well-known sites advertised on Superbowl commercials. "I have found employment using CareerBuilder and Yahoo! hotjobs, but only at the height of the tech boom, Since then, nada," says David, an electrical engineer with over 30 years experience and many successful projects on his resume. "Back then, a resume I submitted several times to an online IBM pool eventually got me an interview. I got several e-mails from a Monster board resume.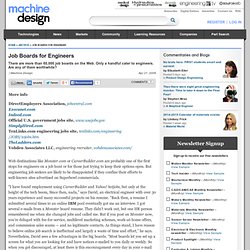 Share your skills | Swap Skills | Skills Exchange | QBARTA
Career Success!: "How to Wow" - An Interview with Author Frances Cole Jones
Negotiating - Career Development - Alumni - Harvard Business School
Some days can provide an important reminder of the significance of taking time for others.
HealthCare Voice: Career Management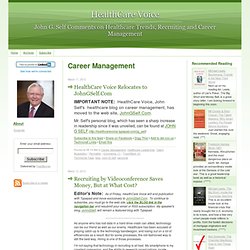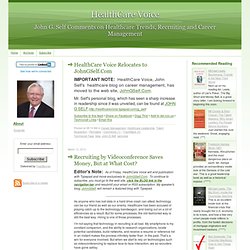 Editor's Note: HealthCare Voice, John Self's healthcare blog, is now available on our new website www.JohnGSelf.Com.
HealthCare Voice
Blog | Workquest
Management Advice, News and Opinion
How to deal with bad bosses, problem supervisors and difficult managers
Career Success!: Social Media Applications for Career Development
Social Media Applications are quickly becoming accepted and valued as tools for: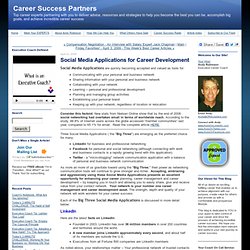 Dec 3:If you have an "invisible" disability that could affect your job performance, when and how should you tell a prospective employer? More Nov 18: In an ideal world, all interviewers would be well versed on your qualifications and ready to ask thoughtful, incisive questions.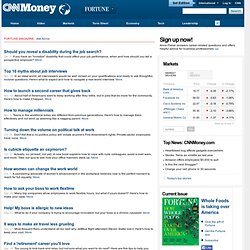 Job, Interview, and Career Advice from Anne Fisher at CNNMoney
How to Create a Better Life After a Layoff - CIO.com - Business Technology Leadership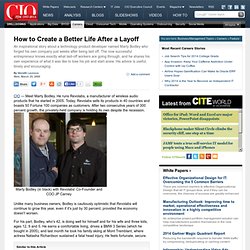 CIO — Meet Marty Bodley. He runs Revolabs, a manufacturer of wireless audio products that he started in 2005.
Jobs Lists
Movies That Motivate | The Adventures of Motivatorman!
Dezvoltare profesionala. Instrumente de cariera. Articole
kwjobs.com: Kitchener Waterloo Jobs & Employment (Ontario)
industry jobs, management opportunities, career, employment
The Happy Manager, A Better Way To Manage