Capitalist Globalization/Capitalism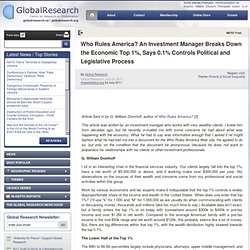 Who Rules America? An Investment Manager Breaks Down the Economic Top 1%, Says 0.1% Controls Political and Legislative Process
Article Sent in by G. William Domhoff, author of Who Rules America? [3] This article was written by an investment manager who works with very wealthy clients. I knew him from decades ago, but he recently e-mailed me with some concerns he had about what was happening with the economy.
Corporatocracy to Democracy
A dangerous idea is being planted inside our minds: the inception of an 'environmentally friendly' form of consumer capitalism. We need a kick to awaken us from this dream and help us realize that we cannot shop our way out of ecological crisis. All that we see or seem Is but a dream within a dream. ~ Edgar Allan Poe
Eco-Capitalism: A Dream within a Dream?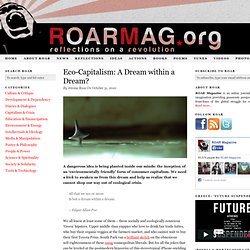 Capitalist globalization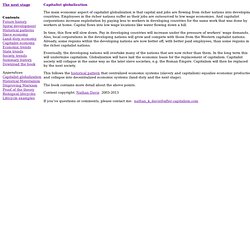 Capitalist globalization The main economic aspect of capitalist globalization is that capital and jobs are flowing from richer nations into developing countries. Employees in the richer nations suffer as their jobs are outsourced to low wage economies. And capitalist corporations increase exploitation by paying less to workers in developing countries for the same work that was done by workers at home. Capital flows into low wage locations like water flowing down a hill.
23 Things They Don't Tell You About Capitalism‬‏
Author and Page information
Consumption and Consumerism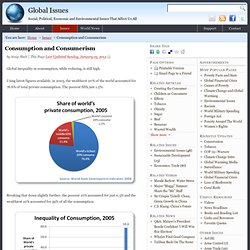 In Debt We Trust: America Before the Bubble Bursts [Full Film]‬‏
Credit Card Debt Explained With a Glass of Water‬‏
Intolerable Beauty - Portraits of American Mass Consumption‬‏
Consuming Kids: The Commercialization of Childhood [Full Film]‬‏
Consuming Kids: The Commercialization of Childhood (Trailer)‬‏
WAL-MART: High Cost Of Low Price [Full Film]‬‏