Cannabis Research
Situated in an undisclosed location near Tzfat, northern Israel, is a government-approved medical marijuana plantation which was founded in 2004 by a retired biology teacher. Named Tikun Olam, the plantation has created a new cannabis strain which contains very low traces of tetrahydrocannabinol (THC), the main constituent in cannabis responsible for making people feel "stoned". By virtually eliminating THC in the new strain, Tikun Olam can now offer the drug's medicinal benefits to those patients who wish to keep a clear head. Marijuana contains over 60 constituents named cannabinoids and though THC is the most famous due to its psychoactive effects, another important constituent is cannabidiol (CBD). CBD is believed by some researchers to offer anti-inflammatory benefits, thus offering the potential to relieve pain without making patients intoxicated, if the THC-to-CBD concentrations can be correctly balanced.
Israeli company grows medical marijuana which doesn't get you high
Weed sequenced. No really — weed.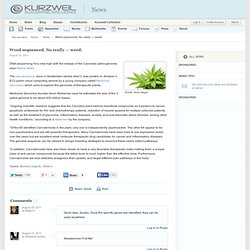 (Credit: iStockphoto) DNA sequencing hit a new high with the release of the Cannabis sativa genome, says Nature News .
The portion about not remembering is always what has fascinated me. When high, you focus so much clearly on the present and find the simple pleasures in things ordinarily taken for granted.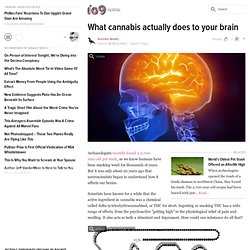 THC Gives Cancer Cells the Munchies Too : The Scientific Activist
Nugshots - Professional Medical Marijuana Photography and Design
A newly discovered molecular mechanism helps control the amount and effectiveness of a substance that mimics an active ingredient in marijuana, but that is produced by the body's own nerve cells.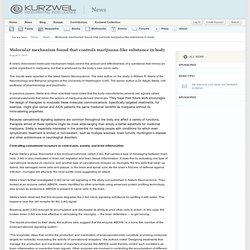 Molecular mechanism found that controls marijuana-like substance in body | KurzweilAI - (Build 20100722150226)