Business
Back in November 2008, I was laid off from a job that I hated.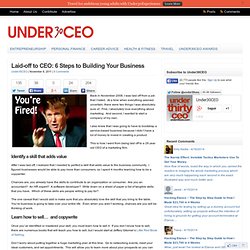 Laid-off to CEO: 6 Steps to Building Your Business | Under30CEO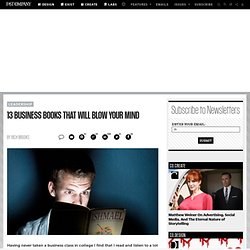 Having never taken a business class in college I find that I read and listen to a lot of business books to round out my education.
HOW TO WRITE A BUSINESS PLAN Countless books, websites, and software makers can advise you on how to write a business plan. The following sites can help you get started.