Business
Explore Bloomberg Businessweek's resource center of small business sample forms, interactive worksheets, spreadsheets, presentations and contracts LLC Operating Agreement The following is a sample LLC (limited liability company) operating agreement created in accordance with the guidelines set out by the Beverly-Killea Limited Liability Company Act as set forth in Title 2.5 (commencing with...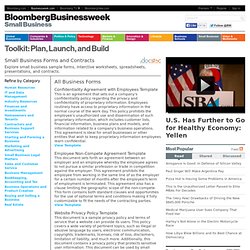 Back in November 2008, I was laid off from a job that I hated.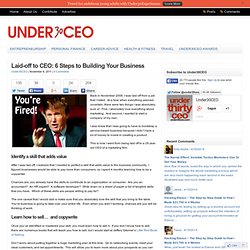 Laid-off to CEO: 6 Steps to Building Your Business | Under30CEO
10 TED Talks That Will Transform Your Career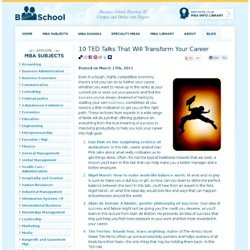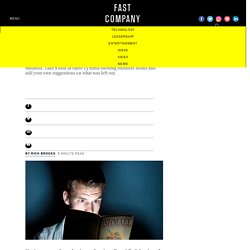 Having never taken a business class in college I find that I read and listen to a lot of business books to round out my education. The books usually aren't "How to Manage Your Cash Flow" but rather get me to rethink the way I run my business , which--despite no business classes or diploma--continues to be in business 13 plus years after I started it. In that time, here are 13 of the books that had the biggest impact on how I run my business (in no particular order):
HOW TO WRITE A BUSINESS PLAN Countless books, websites, and software makers can advise you on how to write a business plan. The following sites can help you get started.