Website Design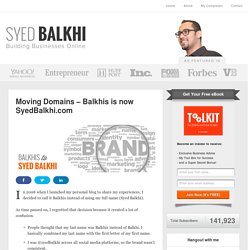 As I searched for a complete resource of online generators, I did not find any. I found multiple different categories of online generator lists such as favicon generators, css generators, badge generators, color generators, and so on. So I decided to create this ultimate list of online generators. Each of these generators are hand picked by myself and categorized so it is easy to browse. I believe each of these are extremely useful and time efficient.
This article features a huge amount of Photoshop web design tutorials, which will teach you simple effects which can be combined together in order to create a great website design. Theses tutorials are perfect for first time Photoshop users because there short and sweet. I hope you enjoy the article and feel free to leave a comment below.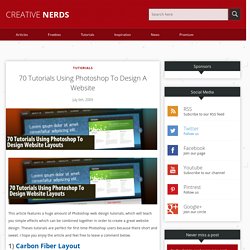 Chuck Brown: Web Colors Chart
Website Layouts | Template Monster® Search
Photo Credit: SMITHMag Update #1 – March 14, 2008 Update #2 – September 22, 2008 Translated into Italian at Geekissimo There is some amazing stuff out there on the Web–resources, tools, tricks, and tips.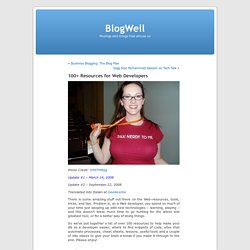 Illustrator and Dreamweaver Integration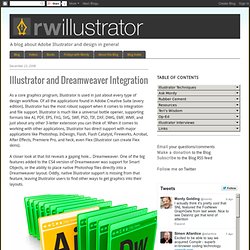 As a core graphics program, Illustrator is used in just about every type of design workflow. Of all the applications found in Adobe Creative Suite (every edition), Illustrator has the most robust support when it comes to integration and file support. Illustrator is much like a universal bottle opener, supporting formats like AI, PDF, EPS, FXG, SVG, SWF, PSD, TIF, DXF, DWG, EMF, WMF, and just about any other 3-letter extension you can think of.