Entrepreneurs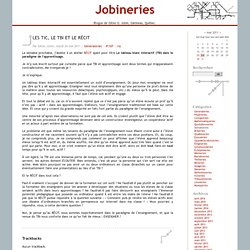 La semaine prochaine, j'assiste à un atelier RÉCIT ayant pour titre Le tableau blanc interactif (TBI) dans le paradigme de l'apprentissage. Je m'y suis inscrit surtout par curiosité parce que TBI et apprentissage sont deux termes qui m'apparaissent contradictoires. Me tromperais-je ?
Les TIC, le TBI et le RÉCIT
Comment réaliser un bon business plan pour lever des fonds
Small Business Owners' Tax and Legal Resource Centre (Ontario) Group News
From 1984′s Macintosh computer to the game-changing iPad in 2010, Steve Jobs is perhaps the most visionary and innovative CEO of the past 30 years. His passion for blending technology with the humanities have illuminated both Apple and Pixar, undoubtedly two of the world's most successful companies. And despite Steve Jobs' worrying health and departure from Apple, the future of his companies looks stronger than ever.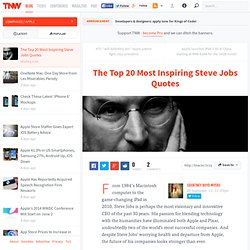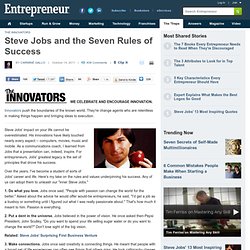 Steve Jobs' impact on your life cannot be overestimated. His innovations have likely touched nearly every aspect -- computers, movies, music and mobile. As a communications coach, I learned from Jobs that a presentation can, indeed, inspire. I want to write a screenplay. I wanted to write one last year, but other work took more time than I expected, and I kept pushing "write screenplay" off my to-do list. I know I'm not alone in struggling to make incremental progress on long-term projects or goals. How do you get started when you have "all the time in the world"? Maybe you have a project with no deadline, like my screenplay.
Whether your goal is to make your desktop look beautiful or you want an information-rich desktop that provides constant track of your system status, RSS feeds, and other info, Rainmeter is the best tool for the job. Here's how to use Rainmeter to create an attractive, customizable heads-up display on your Windows desktop. Windows customization app Rainmeter won our recent Hive Five for best desktop customization tool , and with good reason. It has a ton of different configuration options, informational tools, and settings that let you customize almost every square pixel of your desktop exactly how you like it—plus it looks fantastic. It's powerful and effective once set up, but not very user-friendly. This walkthrough will get you started down the road to desktop-customized bliss without any hair pulling.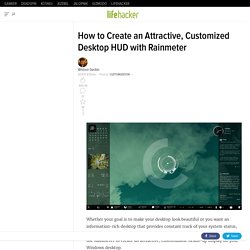 the World's Largest Entrepreneurial Community
Social Login and Social Sharing, Key Metrics, Ecommerce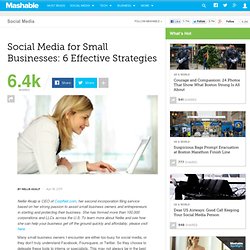 Nellie Akalp is CEO of CorpNet.com , her second incorporation filing service based on her strong passion to assist small business owners and entrepreneurs in starting and protecting their business. She has formed more than 100,000 corporations and LLCs across the U.S. To learn more about Nellie and see how she can help your business get off the ground quickly and affordably, please visit here .
The UK Angel Investment Network - Business Entrepreneurs & Angel Investors
How To Write A Business Plan
Avec le guichet unique, créez bientôt votre entreprise en quelqu
Lancé le 1er janvier, le guichet unique de la création d'entreprise doit permettre de centraliser les formalités administratives. Objectif : faciliter le lancement de nouvelles activités, même si le site n'est pas encore totalement opérationnel. Pour simplifier les démarches administratives des créateurs d'entreprise, le secrétariat d'Etat aux PME vient de lancer le guichet unique. Opérationnel depuis le 1er janvier, ce nouveau service est accessible sur le site Internet www.guichet-entreprises.fr , mais aussi physiquement auprès des Centres de Formalités des Entreprises (CFE). Créer son entreprise en quelques clics Le principe : s'informer sur les étapes de la création d'entreprise et remplir les formalités sur un seul et même site. A terme, toutes les démarches se feront en ligne : demande d'immatriculation, d'autorisation d'exercer nécessaire à certaines professions comme les artisans, dépôt des statuts, etc.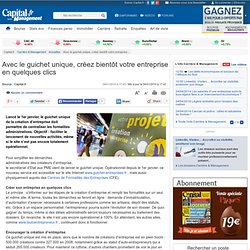 With the passage of the Telecommunications Act of 1996, the competition doors were opened on the lucrative market of providing local dial tone and telecom services for carriers other than the Incumbent Local Exchange Carriers (ILEC's) and/or the Regional Bell Operating Companies (RBOC's). In 1996 there were 50 Competitive Local Exchange Carriers (CLECs). Currently there are over 500 facilities based carriers and resellers certified with the various state commissions. Will you be one of them in the future? Consider the following points specifically aimed at cable companies and ISPs.
Consultants is the #1 CLEC regulatory firm in the USA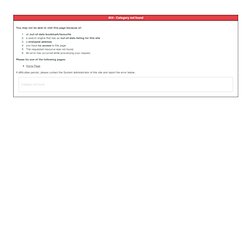 The Entrepreneur's Master Planning Guide : How to Launch a Successful Business (9780132828062): John A. Welsh, Jerry F. White