TSA gone wrong
Social Media Deride TSA Security Measures. Anger and frustration over the new TSA airport security measures boiled over in the social media last week.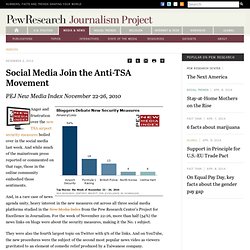 And while much of the mainstream press reported or commented on that rage, those in the online community embodied those sentiments. And, in a rare case of news agenda unity, heavy interest in the new measures cut across all three social media platforms studied in the New Media Index from the Pew Research Center's Project for Excellence in Journalism. Hi-tech eye scanners that track passengers in airport go on trial in UK. By Daily Mail Reporter Updated: 10:30 GMT, 16 November 2010 Passengers will have their eyes scanned as soon as they check in as part of a new trial a major UK airport.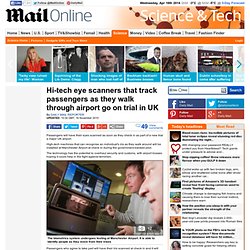 High-tech machines that can recognise an individual's iris as they walk around will be installed at Manchester Airport at check in during the government-backed pilot. The technology has the potential to overhaul security and customs, with airport bosses hoping it could help in the fight against terrorism. The biometrics system undergoes testing at Manchester Airport.
TSA head in for grilling on security measures. Lawmakers are expected to grill the head of TSA on Tuesday over increased security measures at U.S. airports that have sparked public fury.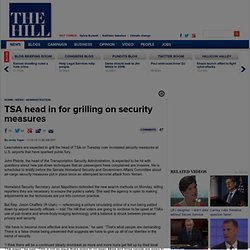 John Pistole, the head of the Transportation Security Administration, is expected to be hit with questions about new pat-down techniques that air passengers have complained are invasive. He is scheduled to testify before the Senate Homeland Security and Government Affairs Committee about air-cargo security measures put in place since an attempted terrorist attack from Yemen. Homeland Security Secretary Janet Napolitano defended the new search methods on Monday, telling reporters they are necessary to ensure the public's safety.
Gizmodo Joins The Internet War on TSA With 100 ?Leaked? Body Scans - Kashmir Hill - The Not-So Private Parts. Gizmodo Joins The Internet War on TSA With 100 ?Leaked? Body Scans - Kashmir Hill - The Not-So Private Parts.
---