Editor
Academy Games - Developing Minds through Play
Your Account | Login | Shopping Cart (0) | Checkout Recent Additions RSS Added the Formation Summary for Panzer . Added Living Rules and the SOP in Korean for Ardennes '44 . Added the following items for Virgin Queen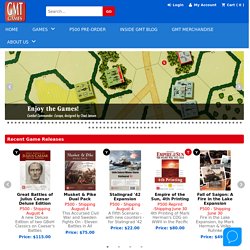 GMT Games
Welcome to Decision Games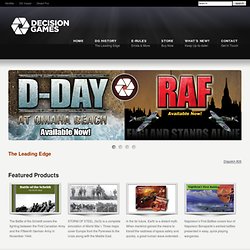 The Leading Edge Dispatch #26 The Battle of the Scheldt covers the fighting between the First Canadian Army and the Fifteenth German Army in November 1944.
Multi-Man Publishing, Inc. > Home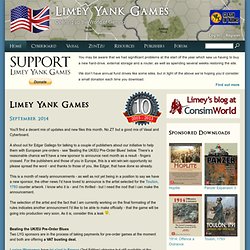 Limey Yank Games
We're celebrating two of our sponsors this month. First we'd like to welcome on-board Revolution Games as our latest sponsor. That brings to 14, the total number of companies sponsoring us and so further demonstrating their support of this aspect of our hobby.
BELLICA Third Generation
Store | Sierra Madre Games
Spellen - entry page