Blogs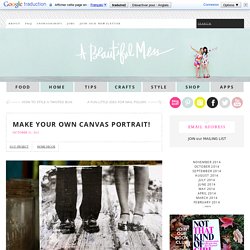 I love the look of family photos printed on canvas, but I never knew I could make them at home! After transferring photos to fabric, I was super excited to try some pieces using stretched canvas. I hope this inspires some of you to make something special for your home... Here's how I transferred my photo to canvas: 1.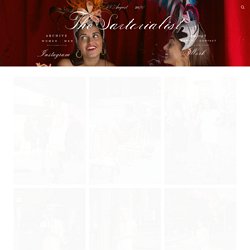 Friday, April 4, 2014 On the Street……Sixteenth St., New York Yes, it's still that cold in New York!
By Eddie Wrenn PUBLISHED: 16:08 GMT, 9 July 2012 | UPDATED: 06:52 GMT, 10 July 2012 The sun is a tempestuous mistress - and her outbursts are becoming more and more violent as the weeks go on. NASA's Solar Dynamics Observatory spotted the summer's first 'X' solar flare on Friday - a huge outburst from the sun right at the top of the scale. This came on the back of 12 'M' flares in just six days, with a M6.1 flare knocking out radio signals across the planet on Thursday - hinting at the destruction the sun could reign on our technology if Earth takes a full blast across its blow. The sunspot group behind the flares - named as AR1515 - stretches across 118,681 miles (191,000km) of the sun's surface.
The sun's solar flares keep on getting stronger - with latest hot spot the size of 15 Earths strung together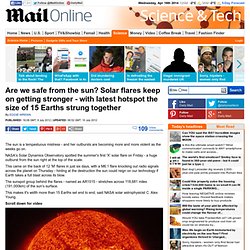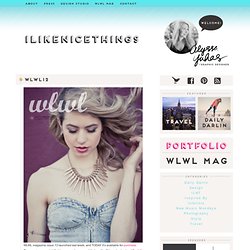 I Like Nice Things
WLWL magazine issue 12 launched last week, and TODAY it's available for purchase. Once again we are totally blown away by our contributors. You'll have to check out the full issue to see all of the inspiration & beauty! We were lucky to have Hannah Jones from America's Next Top Model Cycle 16 (she was top 3!) on the cover – we loved her on ANTM and love her being a WLWL cover model!
Art
Even though this may be a tad late and folks may be a tad overwhelmed by the glut of Alt recaps floating around, too bad, gotta do it. Every fiber in my blogging being demands it. Being my first 'blogging' type conference I was a little bit unaware and slightly nervous about what to expect in Salt Lake.
The Brick House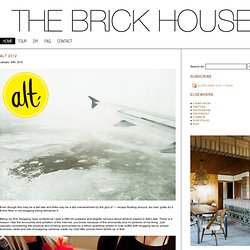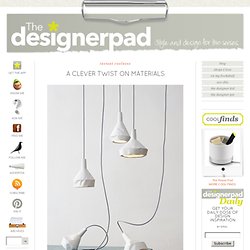 The Designer Pad
Black is often a color not everyone falls for at first sight, especially when it comes to one's home decor. It usually takes some getting used to, but at the end it's a choice that most end up loving. There's something magical about this color that makes everything else around it pop and look super chic. The owners of this Hamburg home have used black exquisitely, especially in their kitchen.
color zen blog
I recently heard that in Japan, they hold crying clubs. They watch sad movies, and read sad books in order to induce a good, healthy cry. I know that I love me a good cry.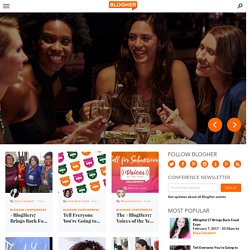 Chanel's runways are always much anticipated and the Spring 2013 set was no exception. Solar panel charged, revolving wind turbines in Paris' Grand Palais, Karl Lagerfeld's latest vision for Chanel … See more Tucked away in an unsigned studio on Kingsland Road, Shoreditch, London are the headquarters of the talented Jasper Morrison.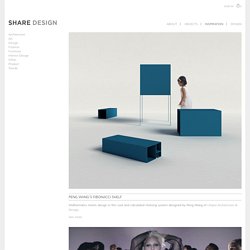 Share Design – Inspiration | Just another WordPress site
The late post is thanks to a cleansing I've been doing for the past three days which somehow leaves me a bit out of inspo. The cleansing is nothing as serious as an-only-liquid one. All my respect to those who can do that. It's one I kind of adjusted myself. No meat, no fish, no dairy, no processed food instead a lot of legumes, vegetable, quinoa, smoothie with protein and stuff like that.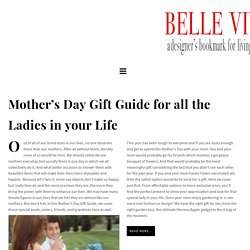 BELLE VIVIR: Interior Design Blog | Lifestyle | Home Decor
Wayfare Magazine - Home
2 OR 3 THINGS I KNOW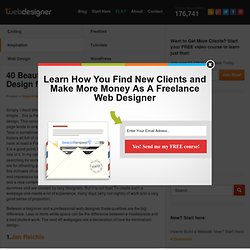 Simply I liked! Why? Because it's simple…this is the idea of minimalism design. This concept of creating a web page tends to emphasize the idea that "less is sometimes more".
40 Beautiful Examples of Minimal Design for Inspiration
| Triangle Honeymoon
Happy New Year!! Out with the old and in with the new. My sweet and supportive parents wanted to update their down stairs half bath. Who'd they call....ME! I was so excited to get started! This is or should I say WAS my parents half bath.
COUNTRY GIRL HOME
mit meinen schwestern war ich wieder eine woche auf "unserer insel" - wir freuen uns schon lange zeit davor auf diese eine woche im oktober. für uns immer wieder faszinierend: die kargheit der landschaft und dann wieder wunderbar duftende blumen und kräuter... ...obst und gemüse, das unglaublich gut schmeckt
idifs töpferwerkstatt
Was a little surprised to see the DVD for King of the Railway available so cheaply on Amazon - it seems like only a few months ago that we took our little one to see it at the cinema! I guess it was longer... But anyway, it was a nice movie, all about the castle at the top of the island of Sodor being rebuilt by its enigmatic owner, the lost crown of Sodor being found again, and the introduction of Steven, a very old train. I didn't think it was quite as good as Hero of the Rails though, which is by far the best of all the others I've seen.
Movie Reviews and News
allitalianthings