Blogs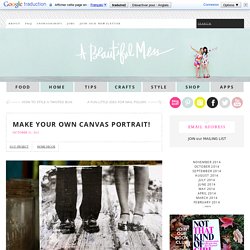 I love the look of family photos printed on canvas, but I never knew I could make them at home! After transferring photos to fabric , I was super excited to try some pieces using stretched canvas. I hope this inspires some of you to make something special for your home... Here's how I transferred my photo to canvas: 1.
By Eddie Wrenn PUBLISHED: 16:08 GMT, 9 July 2012 | UPDATED: 06:52 GMT, 10 July 2012 The sun is a tempestuous mistress - and her outbursts are becoming more and more violent as the weeks go on. NASA's Solar Dynamics Observatory spotted the summer's first 'X' solar flare on Friday - a huge outburst from the sun right at the top of the scale. This came on the back of 12 'M' flares in just six days, with a M6.1 flare knocking out radio signals across the planet on Thursday - hinting at the destruction the sun could reign on our technology if Earth takes a full blast across its blow. The sunspot group behind the flares - named as AR1515 - stretches across 118,681 miles (191,000km) of the sun's surface.
The sun's solar flares keep on getting stronger - with latest hot spot the size of 15 Earths strung together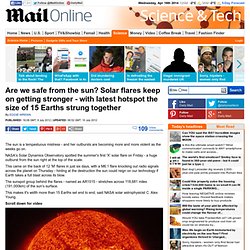 I Like Nice Things
Art
OK. Auction-wise what did I win ? Turns out my big splurge of the evening was a matching pair of Lyby Møbler Danish highboy dressers.
The Brick House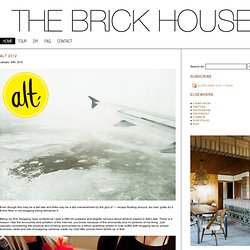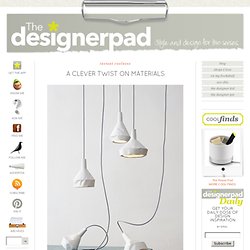 The Designer Pad
I just came across these wonderful prints inspired by the all-so-iconic Scandinavian aesthetic, and I'm just loving them! It's Liz Lyons' way of paying homage to mid-century, modernist design and designers like Eames, Jacobsen, Saarinen, Cathrineholm, Lindberg among others—and of course some of their most emblematic work. The prints come with a white border, ready for mounting and hand signed by her. You can see her complete collection in her Etsy shop Visual Philosopy .
color zen blog
Chanel's runways are always much anticipated and the Spring 2013 set was no exception. Solar panel charged, revolving wind turbines in Paris' Grand Palais, Karl Lagerfeld's latest vision for Chanel … See more Tucked away in an unsigned studio on Kingsland Road, Shoreditch, London are the headquarters of the talented Jasper Morrison.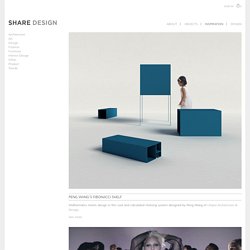 Share Design – Inspiration | Just another WordPress site
BELLE VIVIR: Interior Design Blog | Lifestyle | Home Decor
Wayfare Magazine - Home
2 OR 3 THINGS I KNOW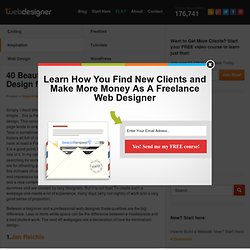 Simply I liked! Why? Because it's simple…this is the idea of minimalism design. This concept of creating a web page tends to emphasize the idea that "less is sometimes more".
40 Beautiful Examples of Minimal Design for Inspiration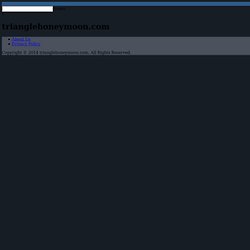 | Triangle Honeymoon
Mid-Week Tid-bits Today starts the beginning of a VERY busy season for my work. That lasts for 6 months. And by work, I mean my real job not furniture painting and blogging.
COUNTRY GIRL HOME
idifs töpferwerkstatt
Movie Reviews and News
allitalianthings