Blogs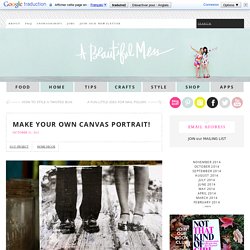 I love the look of family photos printed on canvas, but I never knew I could make them at home! After transferring photos to fabric, I was super excited to try some pieces using stretched canvas. I hope this inspires some of you to make something special for your home... Here's how I transferred my photo to canvas: 1.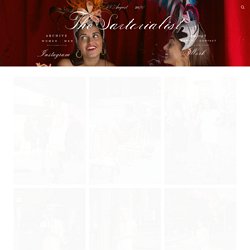 Friday, April 4, 2014 On the Street……Sixteenth St., New York Yes, it's still that cold in New York!
By Eddie Wrenn Published: 16:08 GMT, 9 July 2012 | Updated: 06:52 GMT, 10 July 2012 The sun is a tempestuous mistress - and her outbursts are becoming more and more violent as the weeks go on. NASA's Solar Dynamics Observatory spotted the summer's first 'X' solar flare on Friday - a huge outburst from the sun right at the top of the scale. This came on the back of 12 'M' flares in just six days, with a M6.1 flare knocking out radio signals across the planet on Thursday - hinting at the destruction the sun could reign on our technology if Earth takes a full blast across its blow. The sunspot group behind the flares - named as AR1515 - stretches across 118,681 miles (191,000km) of the sun's surface.
The sun's solar flares keep on getting stronger - with latest hot spot the size of 15 Earths strung together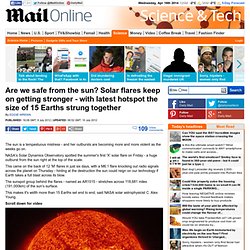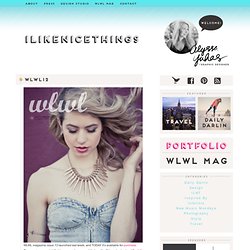 I Like Nice Things
WLWL magazine issue 12 launched last week, and TODAY it's available for purchase. Once again we are totally blown away by our contributors. You'll have to check out the full issue to see all of the inspiration & beauty! We were lucky to have Hannah Jones from America's Next Top Model Cycle 16 (she was top 3!) on the cover – we loved her on ANTM and love her being a WLWL cover model!
Art
Even though this may be a tad late and folks may be a tad overwhelmed by the glut of Alt recaps floating around, too bad, gotta do it. Every fiber in my blogging being demands it. Being my first 'blogging' type conference I was a little bit unaware and slightly nervous about what to expect in Salt Lake.
The Brick House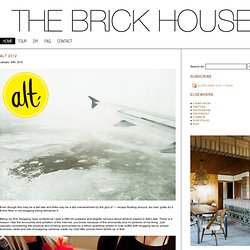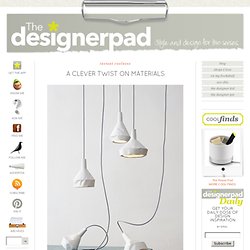 The Designer Pad
If you're into nature and love the rustic side of things, Orchard Keepers is a country chic holiday accommodation where you can sit back and relax under a giant Sequoia tree. Located in the heart of Red Hill in Victoria, Australia, this dreamy retreat is the ultimate country getaway for a family or group of friends. Chalk-white walls and waxed floorboards set up the stage for its beautiful and cozy decor that incorporates comfy linen sofas, provincial antiques, vintage furniture, art works and gorgeous lighting all sourced from all corners of the globe.
color zen blog
Chanel's runways are always much anticipated and the Spring 2013 set was no exception. Solar panel charged, revolving wind turbines in Paris' Grand Palais, Karl Lagerfeld's latest vision for Chanel … See more Tucked away in an unsigned studio on Kingsland Road, Shoreditch, London are the headquarters of the talented Jasper Morrison.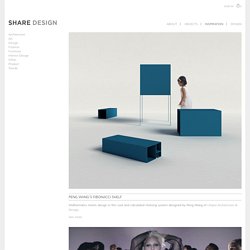 Share Design – Inspiration | Just another WordPress site
This morning I received a very sad news of a mother of two beautiful girls passing away last night. She couldn't have prevented the aneurysm and sadly there is a family heart broken today. This kinds of events are unfortunately little reminders that life is way too short and more so when we live it always rushing, always with a what-now mentality and more often than not forgetting about living in the moment and appreciating the things we have in life. I love the quote I posted on Sunday because it contains everything there is to be happy. Enjoy the moment, the family and don't try to change what's unchangeable because life is too short.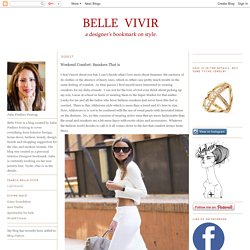 BELLE VIVIR: Interior Design Blog | Lifestyle | Home Decor
Wayfare Magazine - Home
2 OR 3 THINGS I KNOW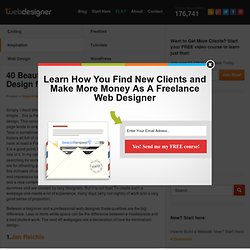 Simply I liked! Why? Because it's simple…this is the idea of minimalism design. This concept of creating a web page tends to emphasize the idea that "less is sometimes more".
40 Beautiful Examples of Minimal Design for Inspiration
| Triangle Honeymoon
Happy New Year!! Out with the old and in with the new. My sweet and supportive parents wanted to update their down stairs half bath. Who'd they call....ME! I was so excited to get started! This is or should I say WAS my parents half bath.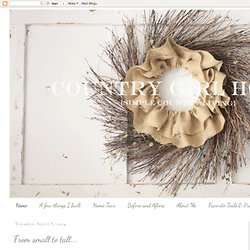 COUNTRY GIRL HOME
mit meinen schwestern war ich wieder eine woche auf "unserer insel" - wir freuen uns schon lange zeit davor auf diese eine woche im oktober. für uns immer wieder faszinierend: die kargheit der landschaft und dann wieder wunderbar duftende blumen und kräuter... ...obst und gemüse, das unglaublich gut schmeckt
idifs töpferwerkstatt
Online voting audience of more than 6,000 selects first-ever Audience Choice Award winner NEW YORK (April 15, 2014) – The 13th annual Tribeca Film Festival, presented by AT&T, today announced the winners of the 2014 Tribeca Film Festival #6SecFilms competition. Jurors Jerome Jarre, Tiffany Shlain, Julie Klausner, James Curleigh and Bethann Hardison selected four winners from a shortlist of 40 Vines curated by TFF programmers and narrowed down from a field of 536 total entries from 24 countries to name individual winners in the categories of "drama," "comedy," "animation" and "genre." A fifth winner was selected by an online voting audience of 6,000 in the first-ever #6SecFilms Audience Choice award, powered by Pitch'd, a platform for brands to curate their audience's videos and photos across social networks by hashtag and facilitate voting to find the most popular.
Movie Reviews and News
allitalianthings