Blogs To Check Every Day
Meet one of my favorite little families—they're super rad. Adrienne is the brains and beauty behind Dingbat Press, Brian's family has been the Teton Valley Lodge fly fishing outfitters for generations, and they all work together as advocates for research in finding a cure for Diabetes in behalf of their sweet boy. Talk about some incredible peeps! We met up while they were vacationing in Palm Springs for a family photo shoot a while ago.
Photo by Geri » custom portrait and wedding photography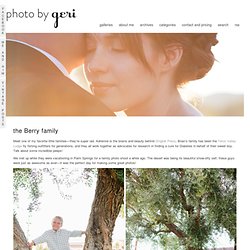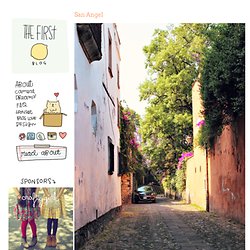 Hi there! Well, between some of the things I did while I was not posting, this mural is an important one. I have always loved to paint over walls, I believe that mostly all of us as children painted something at least on one wall, many parents tell their children not to do that, but, hopefully for me, they say there's no problem with it at all.
» The first lime «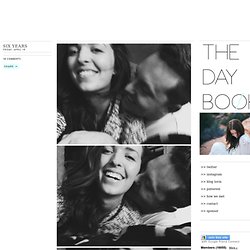 Everett is somewhat of a creature of habit, and no matter how many toys he collects, he tends to rotate through the same ones. I got a few requests to do a post on some of Everett's favorite toys, so I figured that while we were here, I'd include some of our favorite iPad apps too, since we quarantined ourselves from everyone's germs this winter and the combination of those two things, plus books and I don't know how many games of chase, is what got us through. This list, of course, excluding all of the contents of my kitchen drawers, and his ball and car collection, which can be found at the foot of my bed, under the covers.
The Daybook
Hey guys! We have a pretty incredible announcement to make today. From this point on, I am no longer booking any more weddings, or I guess anything, for that matter! I've accepted a full-time position with two of my favorite ladies (and both former brides of mine!)
Arrow & Apple - Arrow & Apple - Photography and Design Blog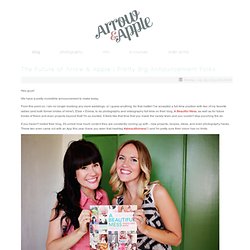 The Beauty Department: Your Daily Dose of Pretty.
We love a good DIY, and we particularly love a DIY that includes flowers. Saw one of these floral ribbons at a retail store the other day. It was way too overpriced for my liking so of course we decided to create a version you can make yourself for about $2. It's a simple thin ribbon with flowers and a bobby pin attached– not rocket science, but sometimes simple is just prettier. You know we love a flower crown but we're head over heels for this as a new alternative. Here's how we made it…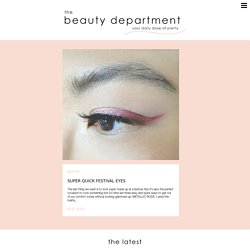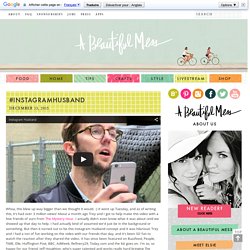 A Beautiful Mess
Here in southern Missouri, where we live, spring is tormenting us. One day it's nice and warm; you could totally wear sandals and no jacket at all (which excites me as I LOVE sandals). The next day it's cold, and I find myself pulling my coat back out of the closet. Also, one of my brulees got a little too toasty.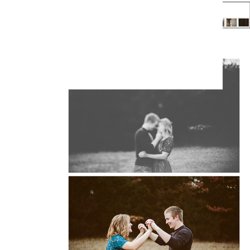 Sincerely, Kinsey
I love a good statement piece, especially to liven up a fall/winter outfit. Here's how I created this geometric inspired necklace.. Supplies: Leather, fabric paint, necklace chain, matching jewelry hoops.
Janae Hardy Blog
Yesterday my inbox was filled with the loveliest email that came all the way from Cape Town, South Africa, from the wonderfully talented food photographer + stylish Nadine Greeff. Nadine recently shot a beautiful Easter-inspired session that I absolutely love and she has generously allowed me to share it with you all here today. Aren't these rich jewel tones just deliciously unexpected and positively divine?!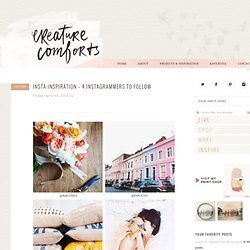 Home - Creature Comforts - daily inspiration, style, diy projects + freebies
Central California Wedding by Abby Ross Photography | Style Me Pretty
Location Categories Tags Designers Vendors Venues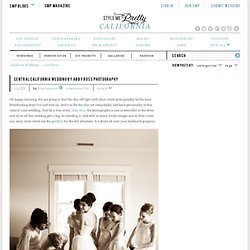 Elise Blaha :: enJOY it.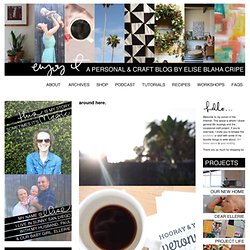 I am now one-sixth of the way through my MAKE29 crafting adventure. Two months down and ten to go. Because transparency is good, I want to write more today about this project...where it came from, what I think about it presently and where I see it headed.
Hey there, sweet thing! Today is our one year anniversary. Exactly one year ago today I signed the paperwork that made you mine.
The Dainty Squid
Oh the lovely things
When I was in China last summer, I remember noticing that most girls had ponytails tied with a scrunchie with bunny ears. I could never pull this off, but thought it was adorable, and kept it in mind for an Easter DIY. It's a great way to use fabric scraps, a simple accessory to wear at an Easter party, and a sweet Easter gift for a little girl. When I was done with the DIY, I saw that there was a similar one on YouTube.
Rain Blanken here, your DIY Fashion expert over at About.com and rainblanken.com. Kirsten and I often cross paths on social media, where fashion and craft inspiration abounds. When she challenged me to craft a New York Minute with the theme 'flowers', I had the perfect project in mind. No matter how many times I do business in Manhattan, I always feel like a wild hillbilly given free-reign of the city. Sometimes I just want to kick off my shoes and run barefoot down 5th Avenue… hey, it doesn't happen; I'm just saying that I have the urge to. In that spirit, I created this rose pin, a bit of country-mouse-meets-city-mouse.
(studs and pearls)
Honestly WTF
Are you ready for cuteness overload? Meet Zoey and Jasper. I am so inspired by animal photographer Grace Chon, who has documented the budding friendship between her 10 month old baby boy and their rescue pup.
As you guys may remember from my last beauty post, I am pretty lazy when it comes to hair and makeup. I rarely use a hair dryer because I don't really know what to do with one. And my version of an updo usually consists of some sort of ponytail or messy bun. So I love it when people who know what they are doing in the hair department teach me some skillz (yep, the "z" means we mean business).
Oh Joy!
cakies
Wendy's Lookbook - StumbleUpon
traveling triplets
Skunkboy Creatures
Style Me Pretty - The Ultimate Wedding Blog
I Just Might Explode
alecvanderboom.com
geninne.com
PROMISE TANGEMAN ART & DESIGN | PROMISE TANGEMAN ART & DESIGN
rockstar diaries
| Inspired to Share
♥elycia
Sincerely, Jules