Blogs To Check Every Day
Meet one of my favorite little families—they're super rad. Adrienne is the brains and beauty behind Dingbat Press, Brian's family has been the Teton Valley Lodge fly fishing outfitters for generations, and they all work together as advocates for research in finding a cure for Diabetes in behalf of their sweet boy. Talk about some incredible peeps! We met up while they were vacationing in Palm Springs for a family photo shoot a while ago.
Photo by Geri » custom portrait and wedding photography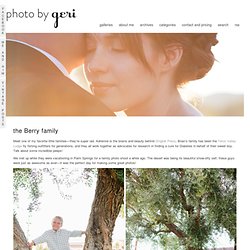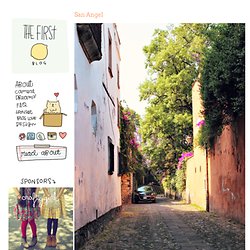 Well, yesterday I suddenly looked at the sky, and this amazing colors appeared. I got too excited. And ran like Remi when he listens the word food.
» The first lime «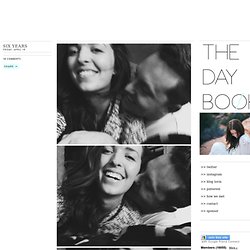 Last night at around midnight or one, Tyson rolled closer to my side of the bed and gave me a kiss. "I can't wait until tomor ... oh, wait no it's already your birthday! Happy Birthday babe.
The Daybook
Hey guys! We have a pretty incredible announcement to make today. From this point on, I am no longer booking any more weddings, or I guess anything, for that matter! I've accepted a full-time position with two of my favorite ladies (and both former brides of mine!)
Arrow & Apple - Arrow & Apple - Photography and Design Blog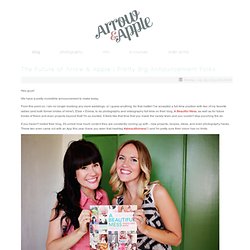 The Beauty Department: Your Daily Dose of Pretty.
We love a good DIY, and we particularly love a DIY that includes flowers. Saw one of these floral ribbons at a retail store the other day. It was way too overpriced for my liking so of course we decided to create a version you can make yourself for about $2. It's a simple thin ribbon with flowers and a bobby pin attached– not rocket science, but sometimes simple is just prettier. You know we love a flower crown but we're head over heels for this as a new alternative. Here's how we made it…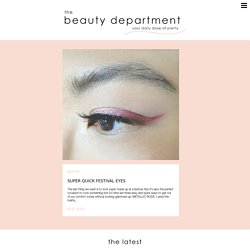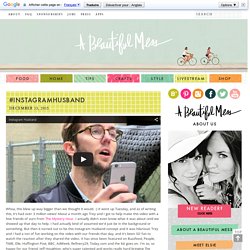 A Beautiful Mess
Here in southern Missouri, where we live, spring is tormenting us. One day it's nice and warm; you could totally wear sandals and no jacket at all (which excites me as I LOVE sandals). The next day it's cold, and I find myself pulling my coat back out of the closet. Also, one of my brulees got a little too toasty.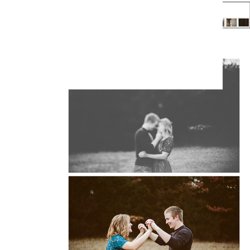 Sincerely, Kinsey
I love a good statement piece, especially to liven up a fall/winter outfit. Here's how I created this geometric inspired necklace.. Supplies: Leather, fabric paint, necklace chain, matching jewelry hoops.
Janae Hardy Blog
My house is much like a person; in that it is filled with plenty of quirks and faults, but I am determined to love it regardless. That doesn't mean that I can't find ways to improve it however…and the simplest and most dramatic way that I've found to do that is with the magic of paint. After moving in last Spring, I started dreaming of two easy paint-related mini makeovers that I wanted to try.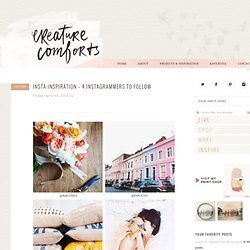 Home - Creature Comforts - daily inspiration, style, diy projects + freebies
Central California Wedding by Abby Ross Photography | Style Me Pretty
Location Categories Tags Designers Vendors Venues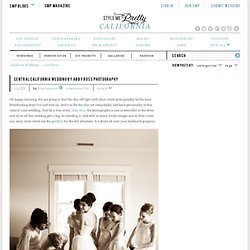 Elise Blaha :: enJOY it.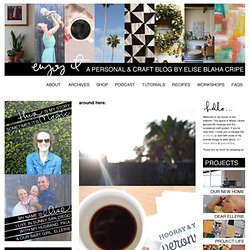 I originally shared this post on Amy's blog, but while I am away from my desk at PLAY! in Anaheim, I wanted to re-run it here for those of you that may have missed it or need some creative inspiration to start the new year. Something I have learned over the years is that there are days and weeks (and even months!)
Hey there, sweet thing! Today is our one year anniversary. Exactly one year ago today I signed the paperwork that made you mine.
The Dainty Squid
Oh the lovely things
Rain Blanken here, your DIY Fashion expert over at About.com and rainblanken.com. Kirsten and I often cross paths on social media, where fashion and craft inspiration abounds. When she challenged me to craft a New York Minute with the theme 'flowers', I had the perfect project in mind. No matter how many times I do business in Manhattan, I always feel like a wild hillbilly given free-reign of the city. Sometimes I just want to kick off my shoes and run barefoot down 5th Avenue… hey, it doesn't happen; I'm just saying that I have the urge to. In that spirit, I created this rose pin, a bit of country-mouse-meets-city-mouse.
(studs and pearls)
Honestly WTF
I'm addicted to collecting vintage rhinestone necklaces. Not only can they be inexpensive, they are great pieces to DIY with since most of the time, they are much too small to fit comfortably around the neck. And thanks to the jewelry trailblazers behind Lulu Frost, Dylanlex and Dannijo, I was inspired to rework some sparklers that were just not sufficient enough to wear on their own.
As you guys may remember from my last beauty post, I am pretty lazy when it comes to hair and makeup. I rarely use a hair dryer because I don't really know what to do with one. And my version of an updo usually consists of some sort of ponytail or messy bun. So I love it when people who know what they are doing in the hair department teach me some skillz (yep, the "z" means we mean business).
Oh Joy!
cakies
Abernathy is a small town in North Texas and there is a family there that makes this particular town quite special... the King family. Ben's dad passed away a year before we got married, therefore he never ever met his grandchildren. We tell the girls stories about their grandfather and show them pictures from time to time, but it just isn't the same.
Wendy's Lookbook - StumbleUpon
traveling triplets
Skunkboy Creatures
Style Me Pretty - The Ultimate Wedding Blog
I Just Might Explode
alecvanderboom.com
geninne.com
PROMISE TANGEMAN ART & DESIGN | PROMISE TANGEMAN ART & DESIGN
rockstar diaries
| Inspired to Share
♥elycia
Sincerely, Jules