Blogs de bib (et autres) GB et EU ..
Liste des blogs francophones de bibliothécaires, documentalistes et archivistes.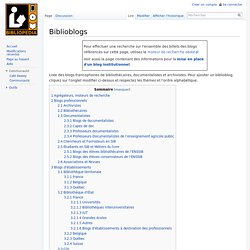 Library News for MCT
Lemontree - University of Huddersfield
How it works Lemontree automatically gathers information about your activities within the library when you link it to your library card. So when you visit library, when you bring books back or even when you log in to an e-resource, your actions — provided you've registered with us —will register on Lemontree and earn you points! During the week Lemontree will show your progress visually.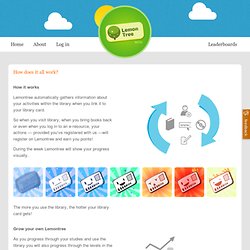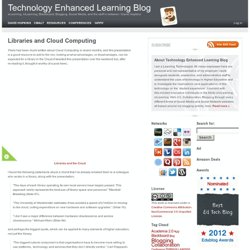 There has been much written about Cloud Computing in recent months, and this presentation is a good resource to add to the mix; looking at what advantages, or disadvantages, can be expected for a library in the Cloud (I tweeted this presentation over the weekend but, after re-reading it, thought it worthy of a post here); Libraries and the Cloud I found the following statements struck a chord that I've already emailed them to a colleague who works in a library, along with the presentation;
Libraries and Cloud Computing
Computing news « Griffith Library Blog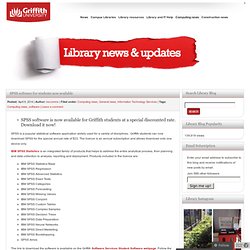 The library catalogue is changing. Take a sneak peek before we switch over! Change is as good as a holiday, right? Well pack your bags, because the library catalogue is getting a facelift! You have several weeks to familiarise yourself with the catalogue's new look and feel before we permanently switch over on 18 November.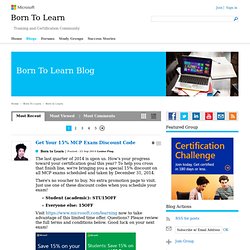 Born to Learn
Microsoft Office 365 is transforming the way IT Professionals provision our Office products and administer our industry leading business productivity tools (Exchange, SharePoint and Lync). How do you plan to position yourself as a certified Office 365 professional as the industry evolves using cloud services? Today, Microsoft is announcing the availability of two new exams that help test an individual's competency of Office 365.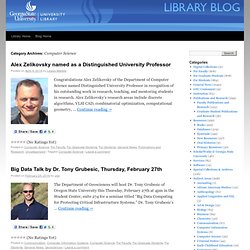 Computer Science | University Library Blog
Science at Dragon*Con If all you've seen of Dragon*Con (Atlanta's yearly convention on Labor Day Weekend) is the parade, you might think it's just meant for science fiction, fantasy, and comics. But did you know Dragon*Con has many panels and guest speakers on … Continue reading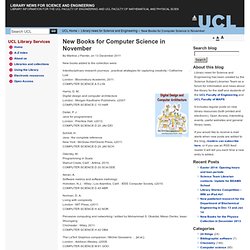 By Martine J Painter, on 13 December 2011 New books added to the collection were: Interdisciplinary research journeys : practical strategies for capturing creativity / Catherine Lyal London : Bloomsbury Academic, 2011. COMPUTER SCIENCE A 5 LYA Harris, D. M.
Library news for Science and Engineering » Blog Archive » New Books for Computer Science in November
Confessions of a Science Librarian
About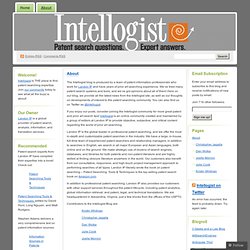 The Intellogist blog is produced by a team of patent information professionals who work for Landon IP and have years of prior art searching experience. We've tried many patent search systems and tools, and we've got opinions about all of them! Here on our blog, we provide all the latest news from the Intellogist site, as well as our thoughts on developments of interest to the patent searching community. You can also find us on Twitter as @Intellogist. If you enjoy our posts, consider joining the Intellogist community for more great patent and prior art search tips! Intellogist is an online community created and maintained by a group of editors at Landon IP to provide objective, subjective, and critical content regarding the world of prior art searching.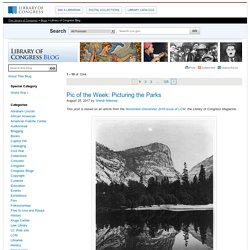 The Library of Congress has one of the world's premier collections of U.S. and foreign genealogical and local historical publications. The Local History and Genealogy Reading Room, located in the Library's Thomas Jefferson Building, is the hub for such research. More than 50,000 genealogies and 100,000 local histories comprise its collections.
Library of Congress Blog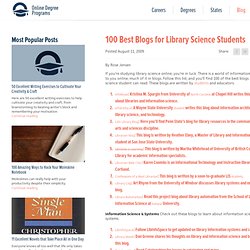 By Rose Jensen If you're studying library science online, you're in luck. There is a world of information available to you online, much of it in blogs. Follow this list, and you'll find 100 of the best blogs a library science student can read. These blogs are written by students and educators.
100 Best Blogs for Library Science Students