Recettes à essayer
Curry de Poulet à l'Ananas et au Lait de Coco. Quand j'ai réalisé cette recette, je ne pensais pas la poster.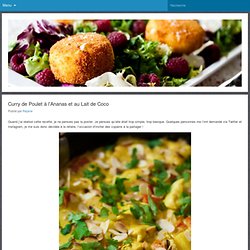 Je pensais qu'elle était trop simple, trop basique. Quelques personnes me l'ont demandé via Twitter et Instagram, je me suis donc décidée à la refaire, l'occasion d'inviter des copains à la partager !
56 Healthier Burger Recipes for Summer. Summer time means grilling time, and we all know what that means: burger season.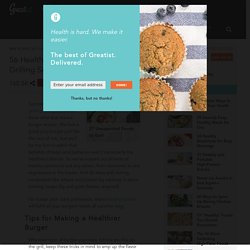 We love a good juicy burger just like the rest of 'em, but we'll be the first to admit that ladlefuls of mayo and barbecue aren't necessarily the healthiest choices. So we've scoped out all sorts of healthy options to suit any palate, from carnivores to any vegetarians in the house. (Hint: Skip the frozen veggie burger patties — which are often loaded with salt and some scary toxins — and make your own.) 38 Clever Christmas Food Hacks That Will Make Your Life So Much Easier. 45 Delicious and Healthy Sweet Potato Recipes. Regardless of the season, sweet potatoes are always a versatile, healthy option for a colorful, filling meal.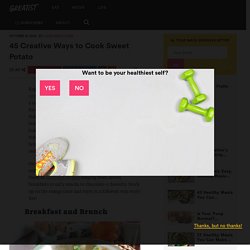 Not only are they beautiful, but they're also loaded with fiber and nutrients, including beta-Carotene, vitamins A and C, and antioxidants. They can be grilled, baked sautéed, and prepared in a huge variety of dishes — as you'll learn from perusing this list of 45 healthier recipes (featuring the sweet potato!) Sourced from around the web . Read on and get cooking! Breakfast and Brunch.
Recette ramadan. Dinner Recipes, Grocery Lists, Meal Planner - Dinner Tool. Recettes paléo. Plats. Entrées. Desserts.
---