Best Fonts - Typo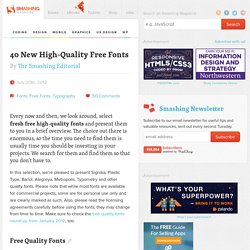 Advertisement Every now and then, we look around, select fresh free high-quality fonts and present them to you in a brief overview.
20 awesome free fonts #2 | ihatepixels.com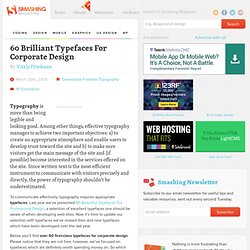 Typography is more than being legible and looking good.
Fresh Collection Of High Quality Free Fonts for Professional Designs
Smashing Apps has been featured at Wordpress Showcase. If you like Smashing Apps and would like to share your love with us so you can click here to rate us. Fonts or typography holds critical importance in any web design, logo design, print advertisement, you name it.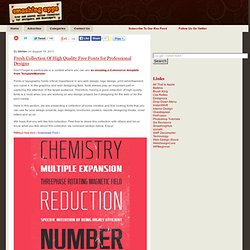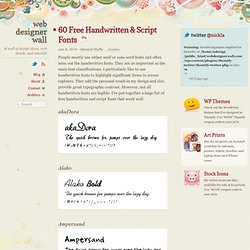 People mostly use either serif or sans-serif fonts and often miss out the handwritten fonts.
Should Handwritten Fonts be used in web design?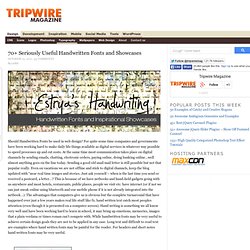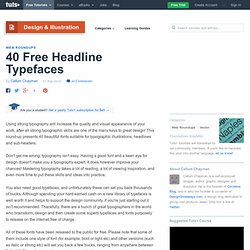 40 Free Headline Typefaces
Using strong typography will increase the quality and visual appearance of your work, after all strong typographic skills are one of the many keys to great design! This round-up presents 40 beautiful fonts suitable for typographic illustrations, headlines and sub-headers. Don't get me wrong, typography isn't easy.
A few weeks ago, I showed you some of the best fonts for use in grunge style design.