Cognitive Architecture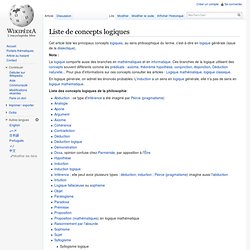 Liste de concepts logiques
Un article de Wikipédia, l'encyclopédie libre.
Cognitive Architecture Wiki
Comparison of cognitive architectures
Comparative Repository of Cognitive Architectures
Hierarchy of Cognitive Architectures
Examine the delicate branching patterns on a leaf or a dragonfly's wing and you'll see a complex network of nested loops. This pattern can be found scattered throughout nature and structural engineering: in the brain's cerebral vasculature, arrays of fungi living underground, the convoluted shape of a foraging slime mold and the metal bracings of the Eiffel Tower. The Eiffel Tower incorporates many nested loops, designed to distribute strain over the structure.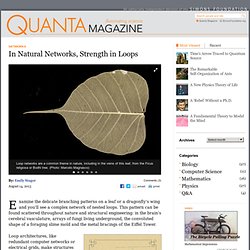 In Natural Networks, Strength in Loops
A cognitive architecture is a blueprint for intelligent agents . It proposes (artificial) computational processes that act like certain cognitive systems, most often, like a person, or acts intelligent under some definition. Cognitive architectures form a subset of general agent architectures .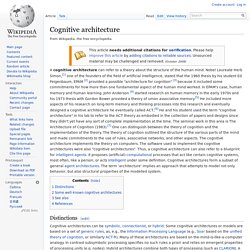 Cognitive architecture
Biologically inspired cognitive architectures
Biologically Inspired Cognitive Architectures (BICA) was a DARPA project administered by the Information Processing Technology Office ( IPTO ) which began in 2005 and is designed to create the next generation of Cognitive architecture models of human artificial intelligence.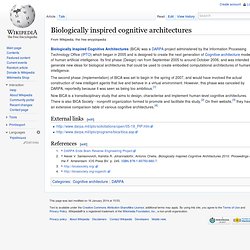 Un article de Wikipédia, l'encyclopédie libre.
Réseau de concepts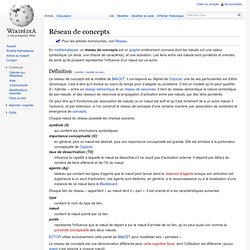 Scientists Afflict Computers with Schizophrenia to Better Understand the Human Brain | News
May 5, 2011 AUSTIN, Texas — Computer networks that can't forget fast enough can show symptoms of a kind of virtual schizophrenia, giving researchers further clues to the inner workings of schizophrenic brains, researchers at The University of Texas at Austin and Yale University have found.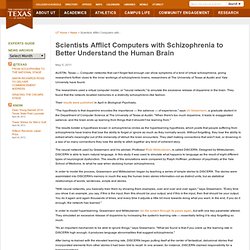 Introduction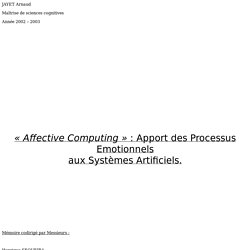 JAYET Arnaud Maîtrise de sciences cognitives Année 2002 – 2003
The Emotion Machine: Commonsense Thinking, Artificial Intelligence, and the Future of the Human Mind [ 1 ] is a book by cognitive scientist Marvin Lee Minsky . The book is a sequel to Minsky's earlier book Society of Mind . Minsky argues that emotions are different ways to think that our mind uses to increase our intelligence.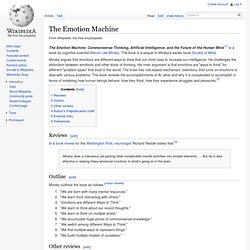 The Emotion Machine
ASLab SOUL Project funded by IST ICEA and MEC C3 - Home
Marvin Lee Minsky (born August 9, 1927) is an American cognitive scientist in the field of artificial intelligence (AI), co-founder of Massachusetts Institute of Technology 's AI laboratory, and author of several texts on AI and philosophy .
Marvin Minsky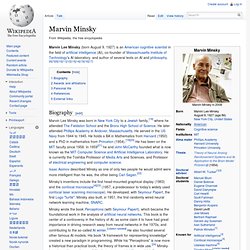 Perceptron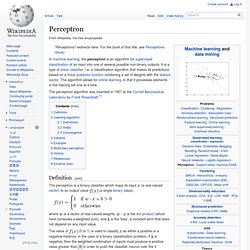 In computational geometry , the perceptron is an algorithm for supervised classification of an input into one of several possible non-binary outputs.
Structure of Intelligence Table of Contents
Ricardo Sanz Home Page - Biologically Inspired Cognitive Architectures 2011
The Biologically Inspired Cognitive Architectures 2011 Conference took place at Washington, USA on 4-6 November 2011. The challenge of creating a real-life computational equivalent of the human mind calls for our joint efforts to better understand at a computational level how natural intelligent systems develop their cognitive and learning functions. BICA conference grew up from a AAAI Fall symposium, focusing on the emergent hot topics in computer, brain and cognitive sciences unified by the challenge of replicating the human mind in a computer.
Autonomous Systems Laboratory - Home
An ASLab Research Seminar Using engineering tools in research
Simplified view of a feedforward artificial neural network The term neural network was traditionally used to refer to a network or circuit of biological neurons . [ 1 ] The modern usage of the term often refers to artificial neural networks , which are composed of artificial neurons or nodes. Thus the term may refer to either biological neural networks are made up of real biological neurons or artificial neural networks for solving artificial intelligence problems.
The AI Genealogy Project :: Home