Painting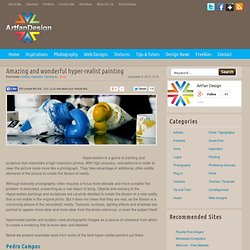 Amazing and wonderful hyper-realist painting
Hyperrealism is a genre of painting and sculpture that resembles a high-resolution photos. With high accuracy, and patience in order to clear the picture looks more like a photograph. They take advantage of additional, often subtle, elements of the picture to create the illusion of reality. Although basically photography, often requires a focus more delicate and more complex the problem is described, presenting as a real object of living.
"By luck, I stumbled upon your site, and of course I wanted to try it out. I went on to deposit $500 on OneTwoTrade, then opened 5 positions and won 4. Took out the $500 and still have the profit of $288 to trade with.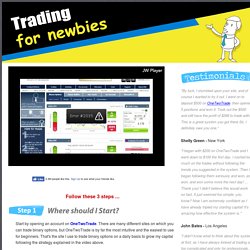 3 Year Old is an Amazing Finger Painter Video
The Portraits of Melissa Cooke :: koikoikoi.com - Visual Arts Magazine, graphic design, illustration, photography, interviews, inspiration, tutorials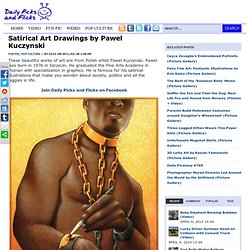 Fun Pic, Pop Culture — By Dave on 2011/02/28 1:48 PM These beautiful works of art are from Polish artist Pawel Kuczynski. Pawel was born in 1976 in Szczecin. He graduated the Fine Arts Academy in Poznan with specialization in graphics. He is famous for his satirical illustrations that make you wonder about society, politics and all the biggies in life.