Art
Sketchbookideas. Tutorials! PhotoShop How to color lineart in Photoshop via Channels How to Color Lineart in Paint Shop Pro.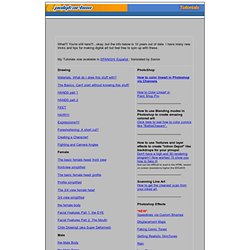 Drawspace.com - Learn to draw - StumbleUpon. How To Draw. To make all of these Instructables, download this collection of How To's as an ebook.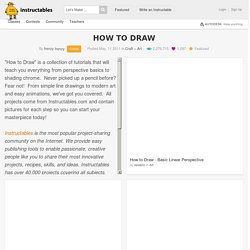 Download » "How to Draw" is a collection of tutorials that will teach you everything from perspective basics to shading chrome. Never picked up a pencil before? 99 Graphic Design Resources. Posted on 25'08 Feb Posted on February 25, 2008 along with 379 JUST™ Creative Comments Below is a list of 99+ graphic design resources, in English and (and a few other languages), that all designers must know about.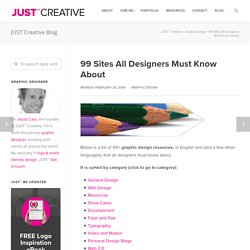 It is sorted by category (click to go to category): For more resources you can check out the 101 Places To Get Design Inspiration. How to Think of What to Draw - wikiHow - StumbleUpon. Edit Article Edited by Dvortygirl, Laptop123, Nicole Willson, Random and 41 others Have you been inspired to draw, including getting inspiration from famous artists, or are just doing it for fun?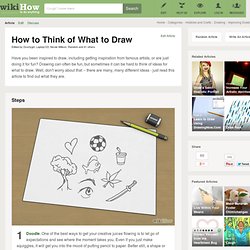 Drawing can often be fun, but sometimes it can be hard to think of ideas for what to draw. Well, don't worry about that -- there are many, many different ideas - just read this article to find out what they are. Ad. The best 30 photo manipulation tutorials for Photoshop | dpxmag.com - StumbleUpon. The Most Wanted Design Tutorials in Photoshop | Web Resources, Design... - StumbleUpon. Drawing Projects | FindHow.com. Though Computer Generated Imagery (CGI) now dominates the vast majority of animated movies being made, there is still something very appealing about a hand drawn image.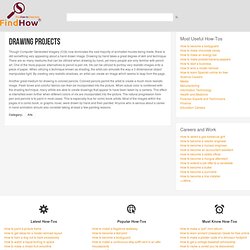 Drawing by hand takes a great degree of skill and technique. There are so many mediums that can be utilized when drawing by hand, yet many people are only familiar with pencil art. Draw Dragons, Werewolves and Unicorns from the World of Harry Potter. How to Draw the Nose | Stan Prokopenkos Blog.
Update 09-26-2012 – Above is a video version of this tutorial.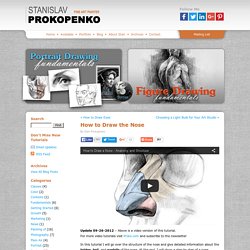 For more video tutorials visit Proko.com and subscribe to the newsletter In this tutorial I will go over the structure of the nose and give detailed information about the bridge, ball, and nostrils of the nose. At the end, I will show a step by step of a nose drawing. How To Draw A Wave | SURFBANG. I remember all throughout my years in school getting super bored during a class and then dozing off only to think about perfect peeling right handers or nicely shaped a-frames.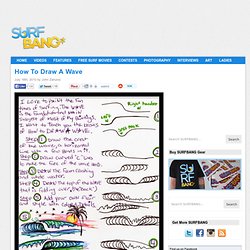 I'd snap out of it and draw some rendition of it on a notebook. I'm not the most artistic person so the sketch would never look as good as I pictured it. Figure &Gesture Drawing Tool - StumbleUpon. Laurie McCannas complete list of Photoshop tutorials - StumbleUpon. Verio Offerings Create the site you want with Verio hosting plan options.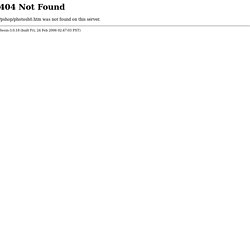 Powerful VPS service that allow you to customize your server configuration and choose the applications that match your needs. Verio is your strategic partner for top-tier hosting for complex websites and dedicated hosting. Drawing Lessons - How to Draw the Portrait - Drawing Figure - Drawing Still... - StumbleUpon. 350+ Free Textures - Web Design Blog - DesignM.ag - StumbleUpon. Get the FlatPix UI Kit for only $7 - Learn More or Buy Now 17 scratched and scraped textures grab bag 40 random free textures 14 free high res slate textures Aqueous Sun Texture Pack Volume 1 (50)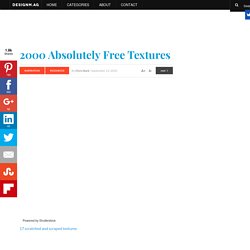 Lackadaisy Expressions - StumbleUpon. Boy, I didn't know what I was getting myself into when I started this.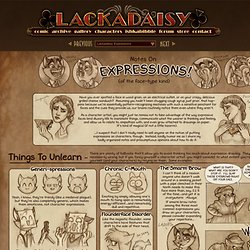 I've had requests for some sort of expressions tutorial dating back a while now, so I figured, "Sure! I can explain expression drawing...and it'll be way better than all those tutorials out there that are nothing but charts of generic expressions. Yeah! How To Draw A Wave | Club Of The Waves - StumbleUpon. This art tutorial, kindly donated by surfing comic strip illustrator and surf artist Bob Penuelas covers how to draw a wave the Wilbur Kookmeyer way!
If you're like me, then you've probably spent a lot of time in high school class daydreaming and doodling a thousand perfect cartoon waves in your notebook. It's safe to say that ninety percent of us surfers have a habit of scribbling perfect waves whenever a pencil is in our hands. Hopefully the following pointers will help you change your throw-away wave doodles into actual compelling artwork that you want to keep forever. Remember, there are millions of ways to draw a wave and hopefully with these simple pointers you'll find a million more.
---