Design
Carpentry - Expanding Table. Hug Chair by Ilian Milinov. A Chair for Clingy Lovers If you've ever had someone sit in your lap, you know that 15 minutes is about the max your legs can handle.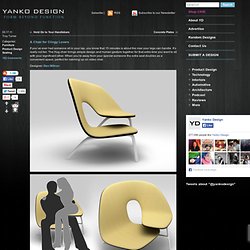 It's really not fair. The Hug chair brings simple design and human gesture together for that extra time you want to sit with your significant other. When you're away from your special someone the extra seat doubles as a convenient space, perfect for catching up on video chat. Designer: Ilian Milinov. TetraBox Light by Ed Chew. Liquid to Light Designer Ed Chew takes a green step in the right direction with the TetraBox lamp, a light object made from discarded drink packets that would have otherwise ended up in landfills already packed to the brim.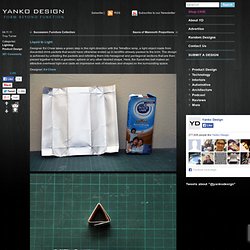 The design is achieved by unfolding the packets and refolding them into hexagonal and pentagonal sections that are then pieced together to form a geodesic sphere or any other desired shape. Inspiration. "Tear Off" Wallpaper by ZNAK.
---