Decoration
Maisie Broadhead. Sarah Jane Studios Blog. The past several weeks seem like a blur, as I've been attempting to catch up on about every project that got left behind in the swarm of new baby-land.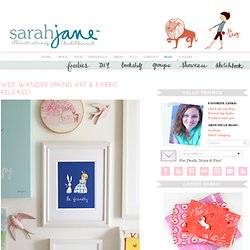 I'm the kind of person that expects a lot of myself (this has it's pro's and con's) and I tend to live in a constant state of possibility. Like, "Oh sure! I can totally whip out that book cover in a week!" AVANZINI GROUP distributor of quality / IT / CATALOGO / PER PRODUTTORE / DESIGN / BRIGHT WOODS COLLECTION. The ghost of a chair | Welcome to VAL. "An idea, like a Ghost, must be spoken to a little before it will explain itself" Charles Dickens The Ghost of a Chair These fabulous Ghost Chairs are a limited edition of 99 pieces of each style, are made upon request, and can be customised in any colour.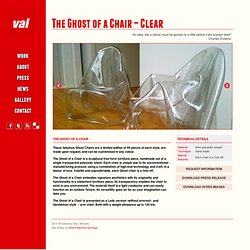 The Ghost of a Chair is a sculptural free-form furniture piece, handmade out of a single transparent polyester sheet. Dornob. RE is a home accessories store based in Corbridge, Northumberland. | Re-found Objects. Unique Handcrafted Homewares by Niki Jones, including cushion covers and bone inlay furniture. Harmonie Intérieure ..... atelier de décoration ....... home decoration workshop. Home Decor- Home Decorating Ideas- elledecor.com. Home stuff.
---