Aquaponics
Video. Edmonton Aquaponics - Project. Vegetable Garden Guide: Dealing with Pests and Problems - Martha Stewart. Starting a New Co-op | British Columbia Co-operative Association. Want to make a social impact with your business and service idea?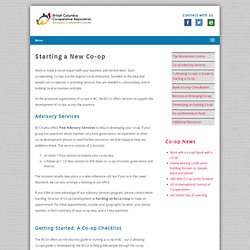 Start co-operating. Co-ops are the original social enterprise, founded on the idea that people can co-operate in providing services that are needed in communities, and in building local economies and jobs. As the provincial organization of co-ops in BC, the BCCA offers services to support the development of co-ops across the province. Advisory Services BCCA also offers free Advisory Services to help in developing your co-op. British Columbia Co-operative Association | Building a Co-operative Economy. Hydroponics + Aquaculture = Aquaponics | Examining Global Environmental Problems 2011. Pipeburn - Purveyors of Classic Motorcycles, Cafe Racers & Custom motorbikes. Torque vs Horsepower, OBD II, SAAB, SESM Hosting, Mintoff.co.uk, Ebay, Proof Reading. Engines don't make horsepower; they convert fuel into torque.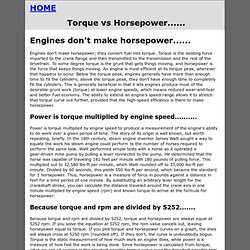 Torque is the twisting force imparted to the crank flange and then transmitted to the transmission and the rest of the drivetrain. To some degree torque is the grunt that gets things moving, and horsepower is the force that keeps things moving. An engine is most efficient at its torque peak, wherever that happens to occur. Motorcycle-Pin-Up-15.jpg (JPEG Image, 550x422 pixels) Shinya kimura|chabott engineering. Edmonton Aquaponics - Project. LINKS to related websites may be found below.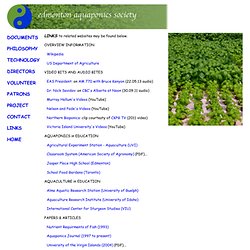 Wikipedia US Department of Agriculture EAS President: on AM 770 with Bruce Kenyon (22.05.13 audio) Dr. Nick Savidov: on CBC's Alberta at Noon (30.09.11 audio) This Is Why I'm Broke. DIY Aquaponics • Portal. Universal Consciousness. Wake Up World. Aquaponic Revolution. Aquaponic System Design : Introduction (Coming in August 2011) THE THINK TANK CHANNEL. Aquaponic Cannabis. Best Sellers: Best Gardening & Horticulture. Secrets of Plant Propagation: Starting Your Own Flowers, Vegetables, Fruits, Berries, Shrubs, Trees, and Houseplants (9780882663708): Lewis Hill. The Pirate Bay - The world's most resilient bittorrent site. Hydroponics. Aquaponics is an Ecosystem. Fish farming engineering and consulting.
Aqua farming and advanced aquaculture knowledge library. Shack-Crazed Builder Constructs Fantastic Recycled Shelters. Shacks occupy a strange place in society.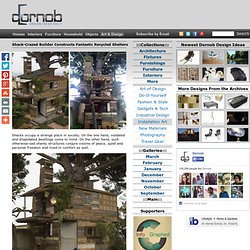 On the one hand, outdated and dilapidated dwellings come to mind. On the other hand, such otherwise-sad shanty structures conjure visions of peace, quiet and personal freedom and lived-in comfort as well. Ethan Hayes-Chute takes found objects and turns them into quaint huts and half-collapsed homes, over and over and over again. Some are wrapped around real living trees, while others are set inside museums, contrasting starkly with white walls all around.
Ethan Hayes-Chute. Let's make like ..... [rec.humor.funny] | Browse the Best of RHF: "General Jokes 90-92" | (funny) Let's: ...make like a tree and leave. ...make like a shepherd and get the flock outta here. ...make like a bird and flock off ...make like horse sh!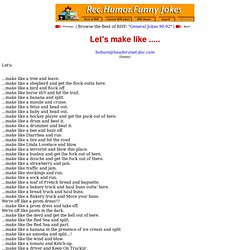 UFOs/Interdimensional/Ultraterrestrials. Vegetable Spacing Guide". Murray Hallams Practical Aquaponics. Nice Home Garden Patio & Wood Path Design Idea. Landscaping sounds complex to those of us not gifted with green thumbs – but making paths, patios or decks to define space in a garden or yard can be as simple as slicing sections of wood and infilling the gaps with sand.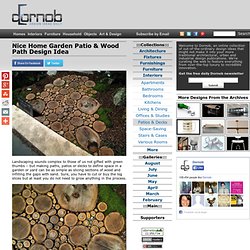 Sure, you have to cut or buy the log slices but at least you do not need to grow anything in the process. Katy Elliott spotted these at a flower show but they would make a great do-it-yourself garden project. Arranged in groups they can make broader outdoor patio surfaces and define gathering spaces while creating an array makes for an easy stepping-stone style path through existing greenery.
---