Aquaponics
Video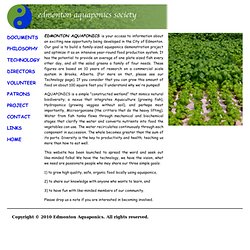 EDMONTON AQUAPONICS is your access to information about an exciting new opportunity being developed in the City of Edmonton. Our goal is to build a family-sized aquaponics demonstration project and optimize it as an intensive year-round food production system. It has the potential to provide an average of one plate sized fish every other day, and all the salad greens a family of four needs. These figures are based on 10 years of research on a commercial scale system in Brooks, Alberta.
Edmonton Aquaponics - Project
Vegetable Garden Guide: Dealing with Pests and Problems - Martha Stewart
Want to make a social impact with your business and service idea? Start co-operating. Co-ops are the original social enterprise, founded on the idea that people can co-operate in providing services that are needed in communities, and in building local economies and jobs. As the provincial organization of co-ops in BC, the BCCA offers services to support the development of co-ops across the province. Advisory Services BCCA also offers free Advisory Services to help in developing your co-op.
Starting a New Co-op | British Columbia Co-operative Association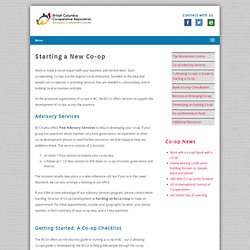 British Columbia Co-operative Association | Building a Co-operative Economy
Hydroponics + Aquaculture = Aquaponics | Examining Global Environmental Problems 2011
If Santa Claus was to ever ditch the reindeers and sleigh, we could definitely see the old guy riding this stunning little red CB350. Aptly named 'The Red Rocker', this bike was built by The Pacific Motorcycle Co. who are based in the city of Nelson on New Zealand's picturesque South Island. The "Red Rocker" was an idea owner Ron Smith had for some time, as an old battered 1974 Honda CB350 twin had been sitting in the shop for a few months after being given it by one of their customers.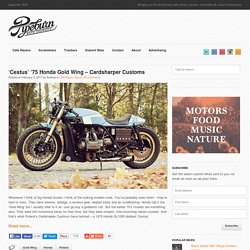 Engines don't make horsepower; they convert fuel into torque. Torque is the twisting force imparted to the crank flange and then transmitted to the transmission and the rest of the drivetrain. To some degree torque is the grunt that gets things moving, and horsepower is the force that keeps things moving. An engine is most efficient at its torque peak, wherever that happens to occur.
Torque vs Horsepower, OBD II, SAAB, SESM Hosting, Mintoff.co.uk, Ebay, Proof Reading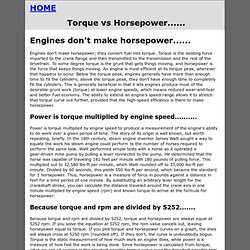 Motorcycle-Pin-Up-15.jpg (JPEG Image, 550x422 pixels)
shinya kimura|chabott engineering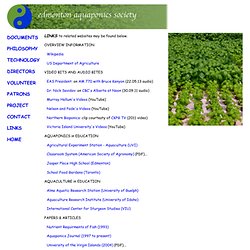 LINKS to related websites may be found below. Wikipedia US Department of Agriculture EAS President: on AM 770 with Bruce Kenyon (22.05.13 audio) Dr. Nick Savidov: on CBC's Alberta at Noon (30.09.11 audio)
Edmonton Aquaponics - Project
DIY Aquaponics • Portal
The Intelligence of Nature . The understanding of consciousness and of its relation to the rest of the universe is the starting point of understanding the difference between human intelligence and the intelligence of nature. Consciousness is natural and universal because it is an identical entity within all brains and this entity is primary, enlightenment may be secondary, but in reality, thoughts are not universal and should be valued last. The most significant things that separate people are their different thoughts and beliefs. The human brain is a natural organ that has the potential to cause intelligent, but brains are merely vehicles for consciousness.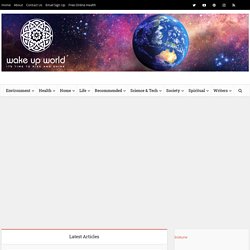 The Ancient Stone Shrine and the Forgotten Pyramid 8th April 2014 By Steven Strong Contributing Writer for Wake Up World Undoubtedly, our team returned from this expedition with a negative score card.
Aquaponic Revolution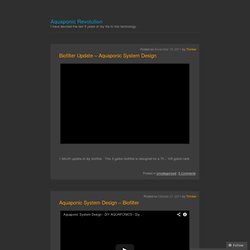 "Indoor Garden"We can feed ourselves with healthy, sustainable, food while keeping ourselves independent from a failing non-renewable agricultural system!Aquaponics is sweeping the world and unlocking the solution to world hunger!We need this technology here in America not just in the THIRD WORLD! Aquaponics is a merge between hydroponics and aquaculture. Both systems benefit from each others' weaknesses. Simply put, the fish feed the plants and the plants keep the fish alive by cleaning their water of poisonous waste buildup.
Aquaponic System Design : Introduction (Coming in August 2011) THE THINK TANK CHANNEL
Aquaponic Cannabis
Best Sellers: Best Gardening & Horticulture
Secrets of Plant Propagation: Starting Your Own Flowers, Vegetables, Fruits, Berries, Shrubs, Trees, and Houseplants (9780882663708): Lewis Hill
The Pirate Bay - The world's most resilient bittorrent site
Learn the techniques of successful plant propogation and avoid mistakes and disappointments with expert advice from Lewis Hill. Grow beautiful, bountiful, healthy plants — and save money in the process! Review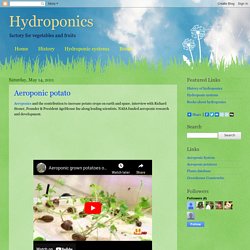 Hydroponics
Aquaponics is an Ecosystem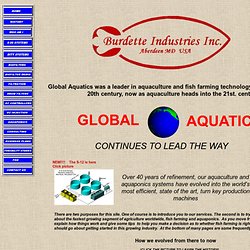 fish farming engineering and consulting
How we evolved from there to now There are two purposes for this site. One of course is to introduce you to our services.
Aqua farming and advanced aquaculture knowledge library
Shacks occupy a strange place in society. On the one hand, outdated and dilapidated dwellings come to mind. On the other hand, such otherwise-sad shanty structures conjure visions of peace, quiet and personal freedom and lived-in comfort as well. Ethan Hayes-Chute takes found objects and turns them into quaint huts and half-collapsed homes, over and over and over again. Some are wrapped around real living trees, while others are set inside museums, contrasting starkly with white walls all around.
Shack-Crazed Builder Constructs Fantastic Recycled Shelters
Ethan Hayes-Chute
| Browse the Best of RHF: "General Jokes 90-92" | (funny) Let's: ...make like a tree and leave. ...make like a shepherd and get the flock outta here. ...make like a bird and flock off ...make like horse sh!
Nice Home Garden Patio & Wood Path Design Idea