Amazing!
Keybr.com - Take typing lessons, test your typing speed and practice typing for free! Top 25 Coolest Gadgets at CES 2012 | Sub5zero.com. For the second time in about three months, the Las Vegas Convention Center is buzzing with the activity endemic to a major international trade show.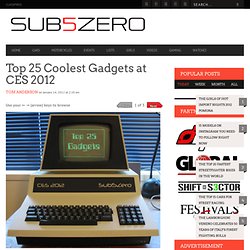 And while November is when the automotive aftermarket has its annual pow-wow, January is reserved for the consumer electronics industry's biggest get together or the year: The Consumer Electronics Show, or CES for the abbreviationally-inclined. Ironically, the Consumer Electronics Show is, like SEMA, not open to consumers. However, thanks to the seemingly limitless (unless SOPA and/or PIPA pass) power of the Internets, there are plenty of interesting words and pretty pictures pertaining to all the cool new gadgets and services debuting at the show floating around.
But you're not interested in reading one article for hours and hours, right? Astrology Gifts, Birthday Year and Birth Month Gifts. Login 0 items 888.365.0056 . live chat wish list & registry. check order status.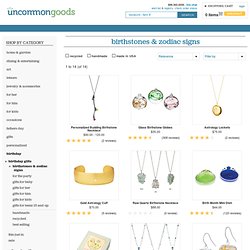 Biggest Scientific Breakthroughs of 2011. Scenic. Pics.
Things that are random. Most Amazing Time Lapse Video of Milky Way Ever Made. Seriously. Galerías.
---