Workouts
W e don't blame you if you're a little confused by the best way to stay fit. After all, it seems like there are a hundred different ways to exercise. Fortunately, most types of activity are good for your body. But as they say, the devil is in the details. That's why we consulted with fitness expert Ashley Borden (ashleyborden.com), who has worked with some of the biggest names in sports and fitness.
20 Fitness Myths Slideshow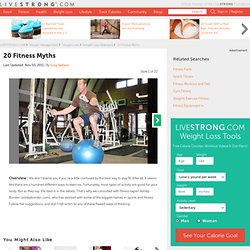 Soldiers are required to take a physical fitness test at least twice per year. There are three events which are measured: push-ups, sit-ups, and a timed two-mile run. Soldiers are required to score a minimum of 60 points on each event (50 points per event in order to graduate Army Basic Training). The Army Physical Fitness Test (APFT) scores are also used in the Army Enlisted Promotion System .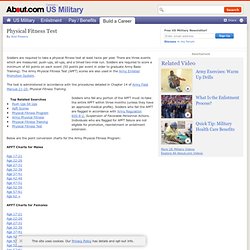 Army Physical Fitness Test (APFT)