Les acteurs
26 March 2012Last updated at 17:52 ET Mr Strauss-Kahn's questioning in Lille on Monday came as a surprise Former International Monetary Fund boss Dominique Strauss-Kahn has been placed under formal investigation in France over alleged involvement in a prostitution ring. The move could lead to formal charges. He has admitted attending parties where the authorities believe prostitutes were provided by a gang, but denies knowing that they were prostitutes. Last May, he resigned from the IMF after being accused of attempting to rape a hotel maid in New York.
Dominique Strauss-Kahn charged in vice ring case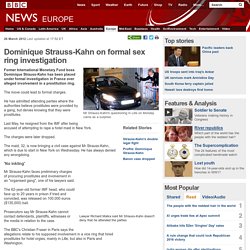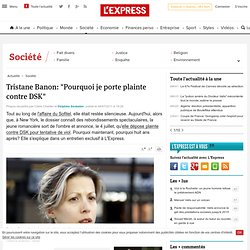 Depuis le 14 mai et l'affaire du Sofitel, vous vous taisez et votre avocat laisse planer le doute sur votre intention de porter plainte. Alors qu'à New York le dossier DSK semble tourner en faveur de l'ex-patron du FMI, vous décidez enfin de le faire, pour tentative de viol. Pourquoi? Je n'en peux plus d'entendre dire que je suis une menteuse du fait que je ne dépose pas plainte.
Tristane Banon: "Pourquoi je porte plainte contre DSK"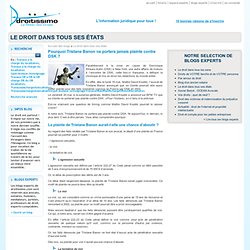 Pourquoi Tristane Banon ne portera jamais plainte contre DSK ?
Parallèlement à la mise en cause de Dominique Strauss-Kahn (DSK) à New-York, une autre affaire de mœurs à l'encontre de DSK, cette fois-ci française, a défrayé la chronique et mis en émoi les rédactions du monde entier. En effet, dès le lundi 16 mai, Maître David Koubbi, l'avocat de Tristane Banon annonçait que sa cliente pourrait elle aussi porter plainte pour des faits similaires commis en France par DSK en 2002.
- Tristane Banon à Paris le 17 mai 2011. REUTERS -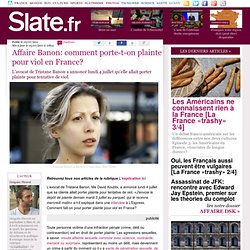 Affaire Banon: comment porte-t-on plainte pour viol en France?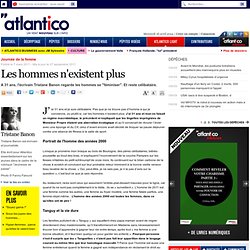 J'ai 31 ans et je suis célibataire. Pas que je ne trouve pas d'homme à qui je convienne, ou plutôt si, car les hommes n'existent plus.
L'homme du XXIème siècle : trop féminin ?
Nafissatou Diallo: une plaignante sans histoire
Sept signatures pour une enquête : le New York Times n'a pas lésiné sur les moyens pour un long article qui s'affiche en gros titre, ce mercredi matin, à la une de l'International Herald Tribune, son édition internationale (photo ci-dessus). Objet de cette attention : Nafissatou D., la victime présumée de Dominique Strauss-Kahn dans la suite 2806 du Sofitel de New York.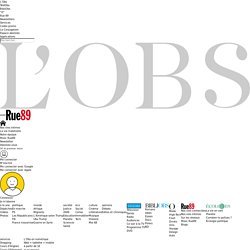 She was born in a mud hut in an isolated hamlet in Africa with no electricity or running water, a 10-minute hike to the nearest road. Unschooled, she was married off to a distant cousin as a teenager, had a daughter and was soon widowed. Not long after, in her early 20s, she arrived in the United States — one more anonymous immigrant struggling to make a new life.
Strauss-Kahn's Accuser Portrayed as Quiet, Hard-Working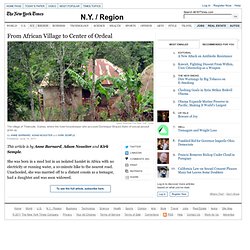 A Hotel Hooker? (NY Post...)
"DSK Maid" Tells of Her Alleged Rape by Strauss-Kahn: Exclusive - Newsweek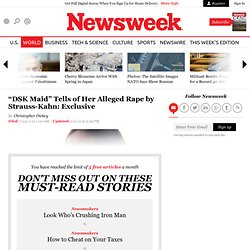 "Hello? Housekeeping." The maid hovered in the suite's large living room, just inside the entrance. The 32-year-old Guinean, an employee of the Sofitel hotel, had been told by a room-service waiter that room 2806 was now free for cleaning, "Hello?
DSK's Accuser Speaks Out to ABC News
DSK accuser defends her story - video | World news
Strauss-Kahn Accuser: Does Interview Help Case? | Video
CNN: Is DSK's accuser's story believeable?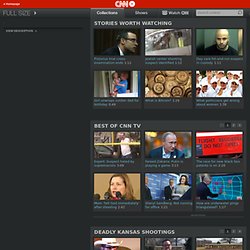 Canine combat vet guards Pentagon halls1:56Soldier's shocking airport surprise1:52Gay Olympian: We've come a long way2:20WWII veteran receives special gift2:27Gay skater thought Olympics was impossible2:57Donor puts $3,500 ring in donation bucket1:27 W.
Anne Sinclair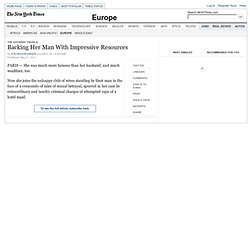 Now she joins the unhappy club of wives standing by their man in the face of a crescendo of tales of sexual betrayal, spurred in her case by extraordinary and tawdry criminal charges of attempted rape of a hotel maid.
DSK And The Billionaire Art Dealer Connection: Conspiracy Or Coincidence? - Abigail R. Esman - Pen & Sword
Too Proud to be jealous - Newsweek
Anne Sinclair was as unimpeachable as Barbara Walters, as luscious as Diane Sawyer, as authoritative as both. For 13 years, from 1984 to 1997, she hosted 7/7, a show on TF1, France's main TV channel, where a prominent guest commented on the week's news. With her curly black hair, blue eyes, pale skin, and curves, she gave off an aura of relaxed sexuality. Her onscreen costume was a curiously intimate range of electric-blue mohair sweaters. The granddaughter of Picasso's art dealer Paul Rosenberg, she had family money—along with looks, clout, and gravitas.
Brafman, l'avocat acteur
Un avocat flambeur défend un riche client accusé de violences et de tentative d'agression sexuelle sur une femme modeste, et qui nie les faits. Il obtient sa libération contre une caution de 1 million de dollars et le port d'un bracelet électronique, face à un procureur qui clame: «Avec les ressources dont cet homme dispose, la caution est un risque.» Puis se met en quête d'informations pour discréditer la plaignante…
On sait beaucoup de choses sur l'avocat new-yorkais de DSK, Benjamin Brafman. La presse française, qui l'a découvert au lendemain de l'arrestation de son client, a évoqué ses dizaines de procès, ses clients très médiatisés comme le rappeur Sean Combs (Puff Daddy à l'époque, devenu P.Diddy, Diddy, sans oublier Swag le temps d'une semaine), Jay-Z, Michael Jackson, des mafieux ou des patrons de boîtes de nuit.
Affaire DSK: les stratégies de Benjamin Brafman