Visual
Davegray.looplogic. DEU_www.visualfacilitators.com. Many Eyes. Try out the newest version of IBM Many Eyes!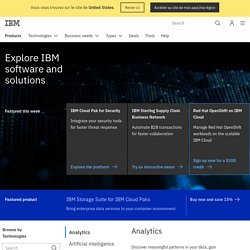 New site design and layout Find visualization by category and industry New visualization expertise and thought leadership section Expertise on the Expert Eyes blog Learn best practices to create beautiful, effective visualizations New, innovative visualizations from the visualizations experts of IBM Research. READING. Visualisation.
YouTube - Think! New Moonwalking Bear Advert! Awareness Test! Visual illusion- Attention Experiment.
---