3d Textures & Models
The most popular 3D graphic design software, catalog rating: 1. 3D Studio MAX AUTODESK inc., created extremely efficient and intuitive modeling application for creative professionals. 3D animation, design visualizations, modeling, rendering, and gaming, are the main production outcomes of 3DS Max as well as film & television productions. Some of the many features comprise: Vertex Painting, Schematic Views, Particle Flows, Dynamic UI Shaders, Render to Texture, Network Region Render, Spline-Patch, with a set of free 3d models max. 2. Poser , Shade , Vue Esprit Developer: Curious Labs Inc. Poser is the 3D figure design tool for artists, illustrators and animators that enables you to easily create 3D art figures from ready-to-use human and animal models.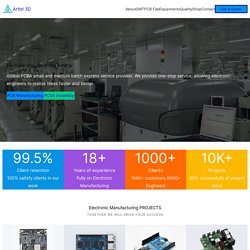 3D
Free Wood Textures
Search our stock catalog to get the 3D model you want. Join the world's top artists who use TurboSquid 3D models in advertising, news, architecture, broadcast, games, training, film, the web, and just for fun. TurboSquid was founded in 2000 to serve the 3D model industry. 5V Crimp Panel
Texture Gallery: Metal, Rust, Industrial - Smashing Magazine
These photos have been created by Smashing Magazine readeres in our Smashing Texture Contest. What can you do with them? You can use all textures for both private and commercial projects for free, without any restrictions whatsoever. However, you are not allowed to offer these files for download; please respect the interestes of over 300 participants of our contest. Please also consider the license information attached to the .zip-archives you download from our server. When it comes to usage of textures, different photographers may have different opinions and intentions.