3D optical illusion
Layered Landscapes: Art Installation by Nobuhiro Nakanishi | Designerscouch #thecritiquenetwork. Julian Beever Sidewalk art. The 3D Art of Fredo « The Modern Artist. 3D Paintings on Panes of Glass. Using multiple layers of clear glass, Canada based David Spriggs and Chinese born Xia Xiaowan, transform flat artwork into 3D sculptures.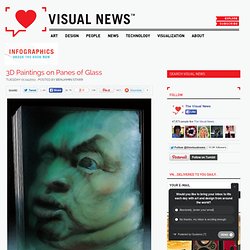 Viewers are treated to different shifting perspectives of the works based on where they stand in the art space. Spriggs work revolves around powerful explosive imagery, often resembling storms, cosmic blasts or firework like explosions. Unbelievable 3D Drawings (16 pieces) These three-dimensional pencil drawings by Chilean artist Fredo are absolutely mind-blowing!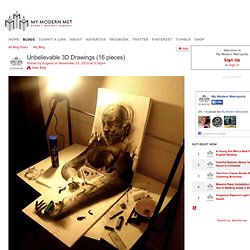 The 17-year-old prodigy draws objects that look like they're about to jump off the page! In fact, by taking pictures of his art at just the right angle, it's hard to differentiate what's real and what's not. Though there is no doubt that Fredo has been inspired by artists who have come before him, such as M.C. Animaux 3D.
---