Tuto
Introduction Hi there! My name is Ken Barthelmey, I am a 22 year old freelance illustrator and concept artist. In this tutorial I will explain you the working process of my awarded picture "Where is the Yum Yum???".
Making of Where is the Yum Yum???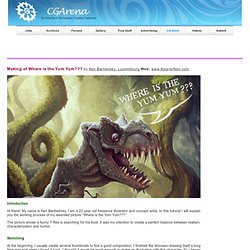 Fresh off the last month's popular Digital-Tutors Top Tips: optimizing scenes by replacing objects in Maya and Softimage Power-Tip – Reusing Tools and Commands, we've got a new Top Tip showing artists how to start working smarter in Photoshop by working with adjustment layers.
New Digital-Tutors Top Tip: Working with Adjustment Layers in Photoshop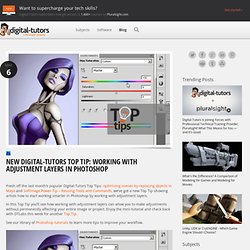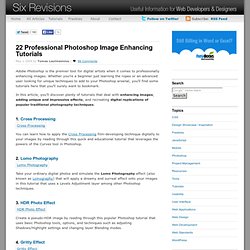 Adobe Photoshop is the premier tool for digital artists when it comes to professionally enhancing images. Whether you're a beginner just learning the ropes or an advanced user looking for unique techniques to add to your Photoshop arsenal, you'll find some tutorials here that you'll surely want to bookmark. In this article, you'll discover plenty of tutorials that deal with enhancing images, adding unique and impressive effects, and recreating digital replications of popular traditional photography techniques. 1.
Apprenez à réaliser cette caricature, par Anthony Geoffroy. Niveau : intermédiaire/avancé Tutoriel en 16 étapes NB : une tablette graphique est utilisée dans ce tutoriel. Par Anthony Geoffroy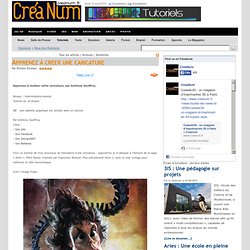 Apprenez à créer une caricature
Tutoriels - Part 2
Vu chez Dot-Design, un tutoriel en français sous Photoshop pour réaliser un bouton ON/OFF pour vos interfaces. Continuer la lecture Voici un tutoriel vidéo réalisé par Jimmy de AlienSkin, l'éditeur de nombreux plug-in pour Photoshop. En anglais.
3D Rendering Photoshop Postwork at 'KHS' by Ramy Hanna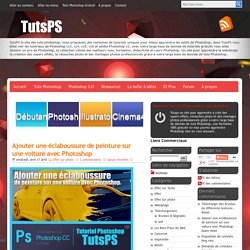 Aller au contenu | Aller au menu | A propos | Contact Bonne Année 2014 Lire la suite...
Afficher le sujet - [Pratique] Liste des tutoriaux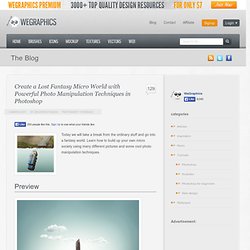 Today we will take a break from the ordinary stuff and go into a fantasy world. Learn how to build up your own micro society using many different pictures and some cool photo manipulation techniques. Preview
Create a Lost Fantasy Micro World with Powerful Photo Manipulation Techniques in Photoshop
In this tutorial I will give you some tips on how to make a surreal photo manipulation. The most challenging of doing manipulation is usually finding the right balance between your imported elements. Also the color of your elements and dynamic lightning are important things to make the scene more "believable" (not too realistic in this case). I'll use a selection of stock images (free and paid) to build the composition.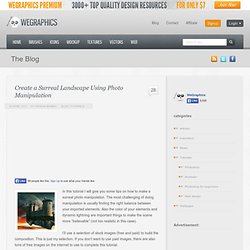 Create a Surreal Landscape Using Photo Manipulation
In this tutorial you'll learn how to incorporate glass into your work. We'll learn a good technique for incorporating glass transparency into photo manipulations, while placing a cute, pirate hamster on the high seas. Let's start! Tutorial Details Want access to the full PSD files and downloadable copies of every tutorial, including this one?
How to Create Glass Transparency in a Cute Photo Manipulation
Create a Detailed Meteorite and Surrounding Space Environment in Photoshop In this tutorial, I will show you the steps I took to create this Detailed Meteorite and Surrounding Space Environment in Photoshop. This is an intermediate level tutorials and some steps can be a bit tricky, but why not have a try! Here is a preview of the final effect I have for this tutorial: (Click to Enlarge) PSD File Download
Create a Detailed Meteorite and Surrounding Space Environment in Photoshop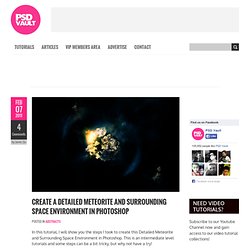 20+ tutoriels pour faire de la typographie avec Adobe Photoshop
Tutorials on Vimeo