Fashion
Close Sign In Using Facebook or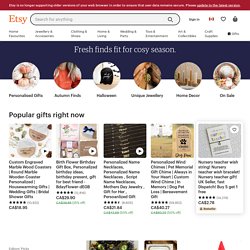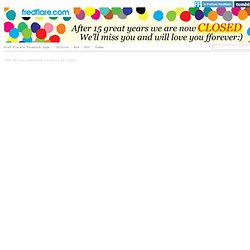 GUILTY - I didn't watch the Golden Globes last night, was too busying watching The SyFy Channel's new show Helix (thumbs down btw). But I checked online to peek the gowns - obvi. LOVED the color. I have to say, I think Lena Dunham looked stunning in her yellow Zac Posen. Kudos Lena. I also wanted to thank you ALL so much for leaving such amazing comments on the Guest Book.
Project Runway Blog
Project Runway All-Star designer, Suede, will be participating in Vogue Knitting Magazine's premiere chic and unique event January 17-19, Vogue Knitting LIVE. Celebrating the addition of yarn to his successful repertoire of fabric and pattern design, he'll be demonstrating how to use the new unique yarn he has designed that's made out of fabric for creating fun, edgy garments. He will also be speaking on the "Men at Work Panel," about how he has brought his creative work into a female-dominated field and how he turned his passion into his career. The panel is on Sunday January 19th from 12:30 to 1:30 pm in the Astor Ballroom.Click here for more information about the event.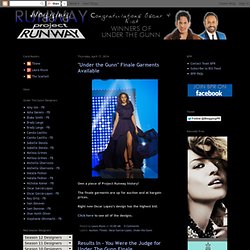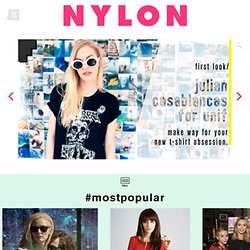 fashion coachella tested, rockstar approved. music five songs, five awesome ways to have a great weekend. beauty achieve bed head hair that kate moss would be proud of with bumble and bumble's newest product! film vampires never looked this good. music a festivus playlist for the rest of us. fashion shop the actress' capsule collection with tommy hilfiger. culture watch lorde cover nirvana! fashion it all started with emma roberts. fashion enter to win these floral skinnies here! radar hanging out with the walking dead's emily kinney.